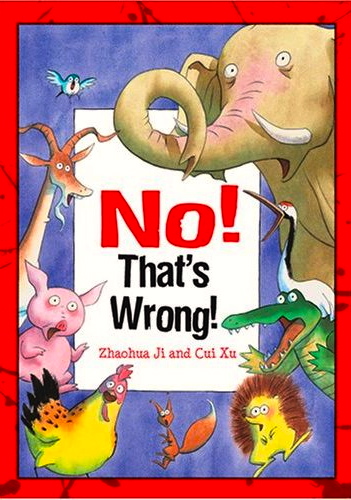 I've got a book recommendation for you. It's not religious in nature, but it's funny and quirky and carries a really great moral that certainly dovetails with some of my blogs about children and belief. The book is called "No! That's Wrong!" and was written in 2008 by Japanese author Zhaohua Ji and illustrated by Cui Xu.
It tells the tale of a bunny who finds a pair of underpants blowing in the wind. (See now, that's what you call a solid premise.) Anyway, this particular bunny has never seen a pair of underpants before, so he looks them over and determines that they must be a hat; after all, his ears fit perfectly through the little leg holes. The bunny is thrilled with his find, and proceeds to hop around the animal kingdom, where his friends comment on what a marvelous hat he's wearing.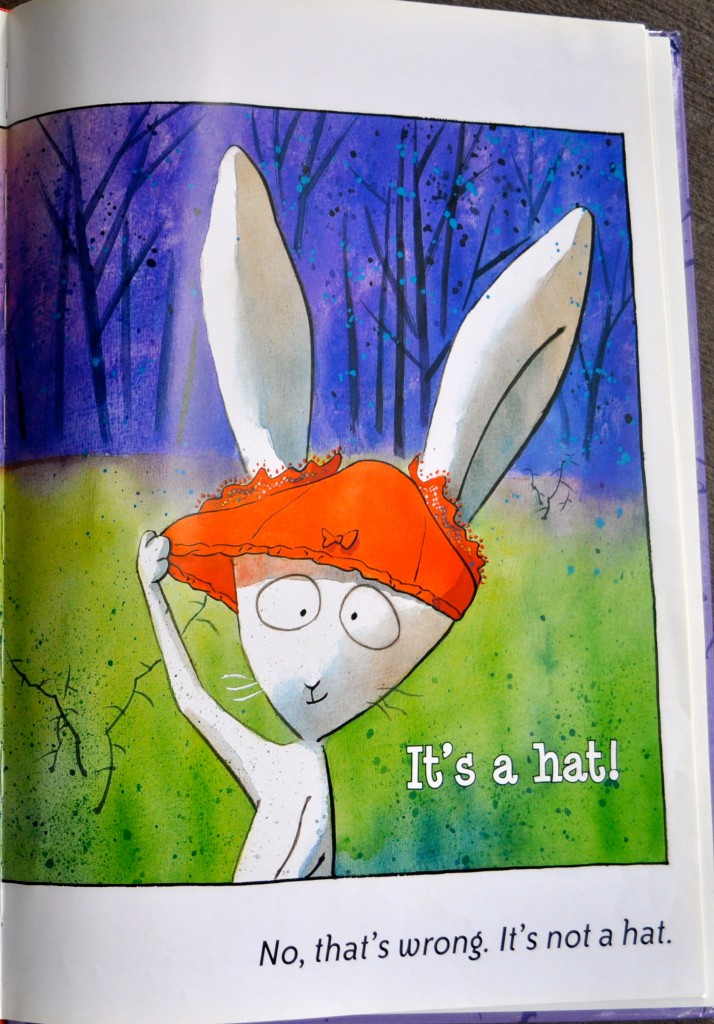 But, of course, the bunny has underpants on his head. And we, the readers, are expected to help point out our hero's obvious mistake. "No, that's wrong," we inform the wayward bunny. "It's not a hat." (This interactive element of the book is very fun for kids — and reminiscent of Mo Willem's Pigeon series.) At one point, the bunny runs into the most educated, humanized of his friends — a donkey — who backs us up. "What are you doing?" he says. "Why are you wearing underpants on your head? It's not a hat. They're underpants."
When the bunny tries puts the underpants on correctly, though, they don't look right. His tail doesn't fit, and the underpants are uncomfortable. After getting feedback from his friends — who think he's crazy for wearing his hat that way — and looking at himself in the glassy surface of a lake, the bunny takes off the underpants and puts them back on his head.
"No, I was right!" he says, hopping merrily along. "It's a wonderful hat!"
This message can relate to so many facets of life (and even be read literally), but I always think of religious belief when I read it. Sometimes you have to see what's right FOR YOU, even if others think it's silly or stupid or embarrassing or sad or flat-out wrong. Does your belief make you happy? Is it hurting anyone? Great. And if those around you are supportive and happy with your decision — well, all the better. The moral: A happy, non-conforming bunny is better than a unhappy, uncomfortable bunny who does what every Tom, Dick or Donkey tell him to do. Can't get much better than that.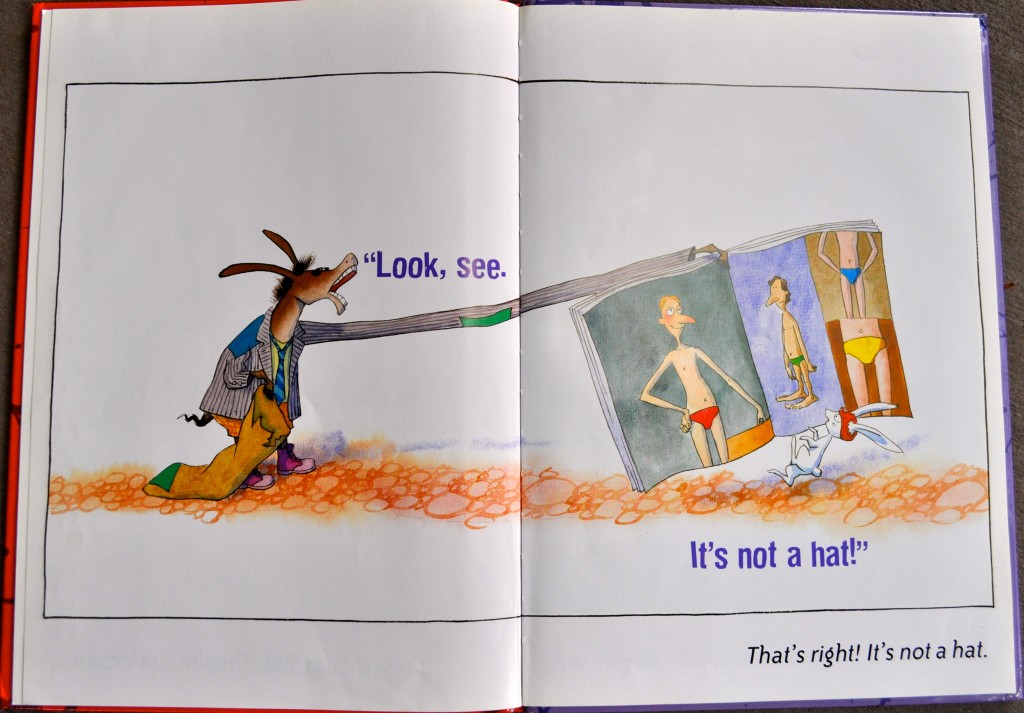 Interested in the book but don't want to pay for it? Cheap bastards. (Not that I blame you.) Next week, I'll (randomly) choose one of my awesome subscribers to receive the book for free. Don't mind paying? You also can find it on Amazon here. Great for ages 3 to 9.