As of tomorrow — July 17 — the Islamic holiday of Ramadan is over.
And you know what that means: 30 days without food, drink, sex (everything worth living for, in other words) has come to end for millions of Muslims around the world. This is a huge accomplishment which deserves a huge party, which is exactly the purpose of the holiday of Eid ul-Fitr.
I have to say, and I'm not trying to be flippant here, I don't know how marriages, friendships or even business partnerships stay together in Islamic communities. I get so seriously bitchy after going hungry for only an hour or two, I cannot imagine maintaining even basic civility after 12. I would be one of those Ramadan-ragers, for sure. (And just think of the 200,000 Muslims who live in Sweden, where it's light 18 hours a day in the summer? THOSE POOR PEOPLE!)
On the other hand, and no offense to Catholics, but Muslims make Lent look like child's play. They're going to give up one stickin' thing in the name of Jesus — and THEY EVEN GET TO CHOOSE IT? Nuh-uh. No way. I'm calling shenanigans. Plus, tons of Lent-observers just use it as motivation to diet anyway. (By a show of hands, how many people do you know who give up chocolate or fatty foods for Lent? I rest my case.)
Anyhow, all's I'm saying is you have to hand it to those crazy sons-of-bitches for hanging in there for a whole month. For showing just how selfless a person can be. Even if they do cheat once in a while.) Muslims deserve this party, and I hope they have the time of their lives.
Eid Mubarak, everyone!
Holiday: Eid ul-Fitr (pronounced: EED uhl-FIT-er)
Literal Translation: "Festivity for breaking the fast"
Religion Represented: Islam
Not to be Confused With: Eid al-Adha
Date: The first day of the Islamic month of Shawwal
Celebrates: The end of Ramadan
On a Scale of 1 to 10: A solid 10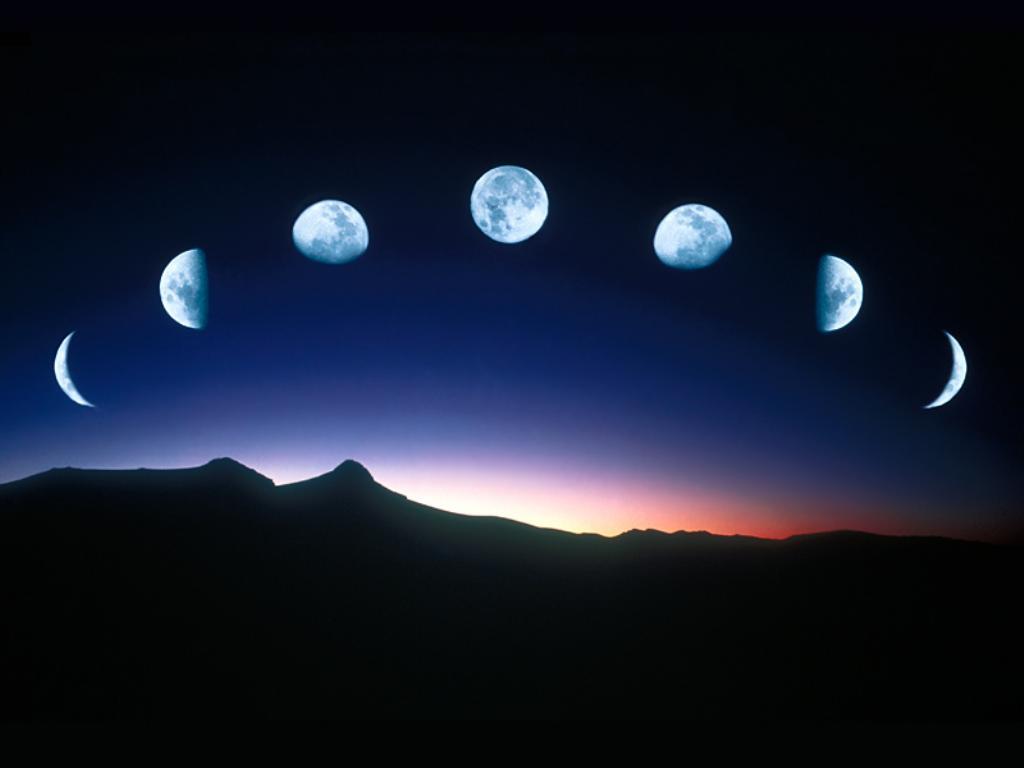 Back Story: Ramadan is considered the holiest month because it was during Ramadan that Allah was said to have first contacted the prophet Muhammad. The Qur'an, as a result, makes direct reference to Ramadan and its rituals. Every year, from the first sight of the waxing crescent moon until the the last sight of the waning crescent, Muslims throughout the world remember what Allah is said to have told Muhammad about how to be a good Muslim — to be forgiving, charitable and empathetic to those less fortunate. While the Qur'an never mentions Eid ul-Fitr, it was a holiday celebrated by Muhammad and is considered (by most) as just as holy.
Associated Literary Passages: There are none.
The Food and Fun: In many ways, Eid ul-Fitr is a lot like Christmas. Everyone wears the best clothes they own (and often receive new clothing as gifts). They decorate their homes, cook huge feasts and exchange presents. Sometimes feasts will be laid out on rugs in front of houses, so people can wander from one home to the next, trying out a little of everything. In this way, Eid creates a communal atmosphere, where the fortunate and the unfortunate mix together. Giving to the poor and unfortuante is not only emphasized, it is required. Charity is carried out in numerous ways. Some give money, others time. It is customary in many countries, such as Saudi Arabia, to put together baskets of food and leave them on people's doorsteps, or buy gifts for children and then hand them out in the streets. Here are some pictures from this year's Eid.
The Prayer Service: Eid services are always held in huge outdoor venues, which ensure that many people can come together (again, very communal.) Muslims are required to bathe (cleanliness is extremely important in Islam, to the point where bathing facilities are often included in mosque design), dress in their finest clothes, wear perfume and arrive early at the worship service (waiting is considered a virtue.) Weather permitting, Muslims walk to the service while reciting the following: "Allahu-Akbar, Allahu-Akbar. La ila-ha ill-lallah… Wa-lilahill hamd." This translates from Arabic as: "Allah is the Greatest, Allah is the Greatest. There is no god but Allah… And all praises are for Allah."
Then comes the prayer service. Here's a video to show you what that looks like.
Watching the video made me fascianted with Muslim prayer rituals — all those hand movements and bowing and so forth. I found this great little video, narrated by an Islamic child, which shows "how to pray." Watch and learn!
Conveying Meaning to Kids: I think showing both these videos (or others like it) would be a good start; maybe even make it a game: Who can memorize the prayer positions the fastest. Kids love learning secret handshakes; seems to me this is not a whole lot different. Honestly, I think one of the best thigs we can do in our own Islamaphobic country is to familiarize our kids with Muslim people — their dress, their beliefs, and their rituals. Also, don't forget to check out the books I mentioned here.
Curious about other religious holidays? Check out the Holiday Cheat Sheet for Nonreligious Parents!