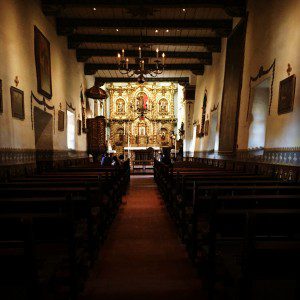 This excellent question was posed to me recently in an interview for Camp Quest, and I wanted to share it here, along with my answer, because I'm curious what you think.
Is it possible — or even desirable — to be "respectful" toward religion in general while still unabashadly combatting harmful religious dogma?
Q: I'm fascinated by the conflict between respectfully teaching religion while trying to nurture values that often conflict with teachings like evolution vs. creationism or the acceptability of homosexuality. What advice can you give to those trying to be respectful without sinking into extreme versions of moral relativity?
A. Let's take these separately because I think they are two separate issues. One is factual; the other is ethical.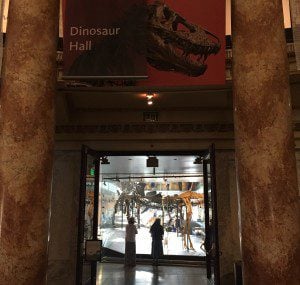 Sometimes scientific facts conflict with religion. As you said, evolution is in direct conflict with creationism — which is hard for Biblical literalists because they have to deny science or try to make creationism somehow fit into evolution's mold in order to continue believing that. But, to put it frankly, this isn't my problem. My worldview happens to mesh with scientific facts. Lucky me! Does that mean that people CAN'T believe in creationism? No. People can believe whatever they like (including my kid). But if they choose to believe things that are in conflict with science, they are choosing to believe things that the rest of us know to be false. That may cause them problems, and may not. But either way, the choice is still theirs to make. And I don't at all think I'm being disrespectful by saying that.
Now the other issue is different for me. What people believe and what people do are separate issues. People do great things for religious reasons and for secular reasons. They do terrible things for religious reasons and secular reasons, too. Being respectful of people's faith, and their right to exercize their faith, does NOT require that we put our own moral standards on pause. Homophobia and racism and sexism are all things I actively fight; I am ethically opposed to them. And I hope my child will feel that way, too. But what do homophobia and racism and sexism have to do with religion? They can be related, yes, but they aren't always. And that's really important to understand. I've met atheist racists. I've met religious homosexuals and feminists. I think secular adults can avoid a lot of problems by trying to be as neutral as they can toward various beliefs — "Some people believe this; some people believe that; you get to decide what to believe" — but that doesn't mean justifying people's moral depravity or giving them a free pass to violate people's civil rights.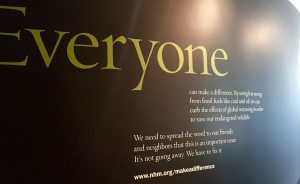 Also, I'd like to add: I'm not suggesting that creationism is never harmful.
Creationism can be very harmful in that, for example, SOME people who believe in creationism actively fight environmental improvements. Since environmentalism is a value I am nurturing in my kid, that has the potential to become an issue for me. So when I say, "Gosh, it must be hard for you to hold your religious belief in creationism because science has proven it untrue," that sort of "la-dee-da" attitude does NOT extend to those who deny climate change based on religious beliefs.
I would not say, "Gosh it must be hard for you to deny climate change when climate change is scientifically proven." That's not a level of compassion I possess (if, in fact, compassion is even the word for that level of gooeyness.) I'm liable to be as incensed as the next guy (Cue clip: "I know you're angry! I'm angry!") about the many things in the world that should change. That must change.
Yes, it's true that I draw a hard line between belief and behavior; it's important to me that we don't judge people on their beliefs. But once you cross that line — once you start hurting the world or the people in it because of your religious beliefs or for any other reason, we are done. I do not "respect" climate-change denial. I do not "respect" Kim Davis' decision to withhold marriage licenses to same-sex couples. I do not "respect" parents who don't provide immediate medical attention to their sick kids.
Just because I am respectful of religious beliefs doesn't make me respectful of religious fucktitude. Just so that's perfectly clear.