"Where there's a will, and there is a fucking will,
there's a way, and there is a fucking way.
There's always a fucking way."
— Sexy Beast (2000)
This is the quote that first jumped to mind when I read about a Texas church hosting a children's science camp with a heavy emphasis on — what else? — God.
According to a story that ran in The Courier of Montgomery County, counselors at Mims Baptist Church in Conroe believe the power of God is demonstrated through science. And they are super articulate about it, too! Just look at this quote: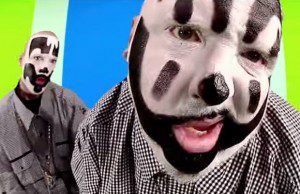 "Kids are intrigued with experiments, and God is visible in science, and most scientists do not believe in God," Children's Minister Debby Stovall said. "But as they start working through things, you cannot explain it apart from God."
I told you: Where there's a will, and there is a fucking will…
Here is more of the Courier's extraordinarily poorly written story.
Children learn by curiosity, Stovall said, and the camp is an opportunity for them to learn about scientific facts and also the facts about God…

A particular lesson about the sun, moon and the stars, described Stovall, helped children understand just how important they are to God.

She told the kids there is more than 200 billion stars in the galaxy, and God knows all of them.

"God knows the number of stars, he calls them all by name so how much more important than you are to God than a star," Stovall said. "Kids also learned how the sun may shine, however the moon does not shine, but it reflects. In the same way, we reflect the glory of God when we are obedient to him."
Other than the Sexy Beast quote (which is, admittedly, more about breaking into fancy banks than making shit up and calling it science), I was also reminded of a ridiculously awesome video by Insane Clown Posse. The song is called "Miracle," which features the lyrics:
Water, fire, air and dirt/
Fucking magnets! How do they work?
And I don't want to talk to a scientist/
Y'all mother fuckers lying and gettin' me pissed.
Insane Clown Posse might want to think about putting Mims on its next tour. Like-minded people tend to be drawn to one another. Like magnets.