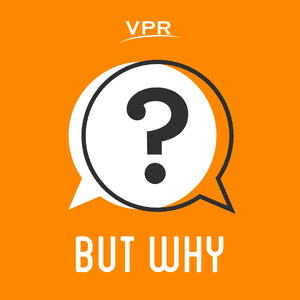 Vermont Public Radio has recently launched a new podcast called But Why: A Podcast for Curious Kids — in which children record questions about a range of subjects and then experts in those subjects provide the answers.
Friday's episode — the fifth to date — tackled a pretty big question posed by a 6-year-old girl from Olathe, Kansas: "Why do people have different religions?" I was both surprised and honored to be called on to answer it.
You can listen to the episode here.
As you all know, I come at religion from a secular perspective. I am not biased for or against any particular religion, but neither am I without my own opinions on the matter. While my answer is both open-minded and accepting, it's still entirely without piety. And that will be difficult for some listeners to reconcile.
I guess that's part of what impresses me about the show. That the producers would reach out to me in the first place is a bold and progressive move. Plus-also? It's a pretty charming podcast. Do check it out; you may even want to subscribe.
If you have kids ages 5 to 12, they, too, can send in their questions to But Why. Here's the info:
But Why is a show led by you, kids! You ask the questions and we find the answers. It's a big interesting world out there. On But Why, we tackle topics large and small, about nature, words, even the end of the world. Have a question? Send it to us! Adults, use your smartphone's memo function or an audio app to record your kid's question (get up nice and close so we can hear). Be sure to include: your child's first name, age and town. And then email the audio file to questions@butwhykids.org.
Also, if you're interested in obtaining age-appropriate ways to talk with little kids about religion, be sure to check out "Mommy, What's That? A Series for Secular Parents."