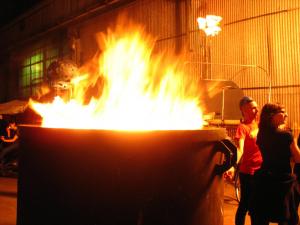 GUIDED MEDITATION FOR YULE
Let us be together in a spirit of shared meditation.
Please settle yourselves into comfortable, relaxed positions in your seats.
Draw in deep, cleansing breaths – in & out, in & out.
Be aware of your breaths, in & out, in & out,
Feel how that circular motion is related to the cycles of life
& the cycles of the earth
& the cycles of the seasons of the year, in & out, in & out.
It is the dark of winter;
it is the time when all nature sleeps & awaits new birth.
It is the long night of Winter Solstice, the longest night of the year.
At the solstice, darkness triumphs over all;
& yet, in the darkness lie the seeds of light.
After the solstice, dark & cold begin to give way
& change slowly into light & warmth.
Nature is suspended in the cold & dark,
& all life waits for new birth in the Cauldron of Change.
Within the dark cauldron-womb of winter,
the Dark King is transformed into Infant Light.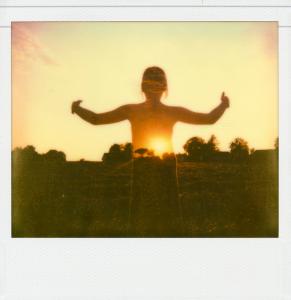 The long night gives birth to the Sunchild.
We watch for the coming of dawn to break through the mantle of night;
we wait for the coming of Spring to break through the mantle of winter.
At the solstice, the Great Mother gives birth to the Divine Child of the Sun,
the bringer of hope & joy, the promise of Summer's warmth.
The Wheel of the Year turns to bring the light.
We call the sun from the womb of night,
& await the return of the Sunchild.
The stillness of winter requires our attention, our care, our watchfulness.
Much as we long for the return of the sun, we are bound to wait.
Waiting is the watchword of the Winter Solstice.
Seeds & bulbs sleep in the dark ground,
waiting for Spring, waiting to grow.
Babies sleep in the dark womb,
waiting to be born, waiting to become.
Ideas sleep in the mind's dark recesses,
waiting to germinate, waiting to create.
Everything sleeps in the cold dark, waiting, waiting.
What do we wait for? What is growing in us?
What is waiting to be born in us, from us, through us?