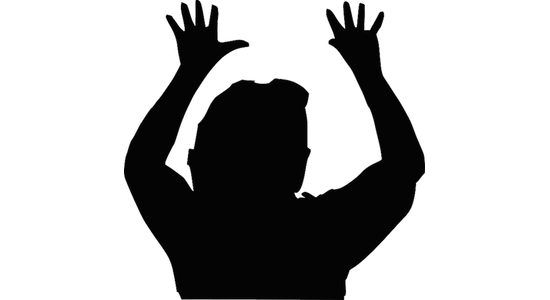 Members and supporters of an organization called Concerned Christian Citizens of Central Texas recently gathered outside the Killeen ISD school board to protest a complaint lodged earlier by the Freedom from Religion Foundation (FFRF). According to an article in the Killeen Daily Herald on August 30, 2015, the FFRF filed their complaint against the Killeen ISD board for their unconstitutional practice of opening their board meetings with a prayer. The Concerned Citizens subsequently delivered their prayers on Oct 6, 2015 along with a petition to keep prayer at school functions.
As Killeen is part of the Fort Hood, Texas community (where I live and work), I decided to see what I could find out about Concerned Christian Citizens of Central Texas.
The Concerned Citizens of Central Texas have a Facebook page that apparently has only existed since September 15th, 2015 which I'm assuming was likely created in reaction to the FFRF's complaint. The Facebook page claims "In a time of spiritual and moral darkness", they have "come together to advance God's truth, love, salt and light into the darkness" and that they are a "non-profit based organization run by volunteers, overseen by a board of trustees". They also have a partially developed website which not unexpectedly is filled with a bunch of quotes and religious statements but not much of substance.

Their Facebook page claims they are a "Christ/Bible based organization based on 2 Tim. 3:16-17 / Eph. 6:17 /2 Cor. 10:3-5".
In the New International Version of the Bible, those verses may be as follows (I say may because I did not verify this):
"All Scripture is God-breathed and is useful for teaching, rebuking, correcting and training in righteousness, so that the servant of God may be thoroughly equipped for every good work"

"Take the helmet of salvation and the sword of the Spirit, which is the word of God"

"For though we live in the world, we do not wage war as the world does. The weapons we fight with are not the weapons of the world. On the contrary, they have divine power to demolish strongholds. We demolish arguments and every pretension that sets itself up against the knowledge of God, and we take captive every thought to make it obedient to Christ"
So, as far as I can tell, this group was formed in reaction to the FFRF's complaint because apparently we don't have enough nutty Christian organizations and churches in Texas.
And like most nutty Christian organizations and elsewhere, they choose to disregard biblical teachings when those teachings say things like this:
"And when you pray, do not be like the hypocrites, for they love to pray standing in the synagogues and on the street corners to be seen by others. Truly I tell you, they have received their reward in full. But when you pray, go into your room, close the door and pray to your Father, who is unseen. Then your Father, who sees what is done in secret, will reward you. And when you pray, do not keep on babbling like pagans, for they think they will be heard because of their many words. Do not be like them, for your Father knows what you need before you ask him." (NIV Matthew 6:5-8).
David Edwards at the Raw Story has also reported on this protest, correctly stating the purpose was to "spite non-believing parents".
In summary, what we have here is a group of Texas religious hypocrites acting out of spite. That's business as usual in Texas.
(This issue was brought to my attention by the members of the Central Texas chapter of the Military Association of Atheists and Freethinkers (CENTEX-MAAF))
Top image via Pixabay