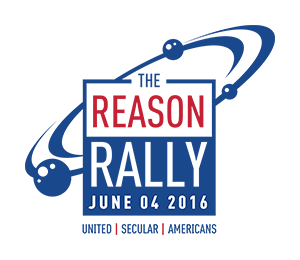 There are tons of reasons why it makes sense to go to next weekend's Reason Rally. However, the best reasons I can think of are that you should go for the fun and (borrowing a religious term, here) the fellowship!
This is a tremendous chance to surround yourself with a diverse collection of people who believe in reason and science and who know religion is not only backwards and archaic, it is dangerous, for us as a nation and for the world. But, it is also a chance to meet people with whom you will form friendships and bonds that will last a lifetime and in many ways, define who you are and who you want to be.
I attended my first atheist convention of any type around 1996 or 1997. It was an American Atheists convention and at that time, I met people, including our current president Dave Silverman, who are still among my most treasured friends and companions two decades later. At that time, we were among the "youngsters" and had no idea what the future held but we knew we were forming friendships we would draw upon for support and strength for the rest of our lives.
If you have never been to an atheist/secular/humanist/rational event, come for the speakers and the activities but most of all, come meet your future family. You won't be sorry.
And if you have been to events and conferences before, I promise you have never been to anything on the size and scale of this event and between the absolutely free rally plus all the fun the associated events and area have to offer, it's a not-to-be-missed experience.
Hope to see you there!