by Vyckie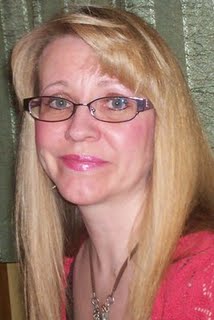 There have been several Christian readers of this blog recently who are leaving comments to the affect that Laura and I were "following" ~ a cultic movement ~ "interpretations of man" ~ a false understanding of God.
Their message is this, "Don't throw out the baby with the bath water! If only you REALLY KNEW Jesus ~ you would understand that He loves you and seeks your good." One comment reads, "There's a big difference between following a cause and following the living Christ."
I will admit that such comments are seriously aggravating to me because one point we'd really like to make in all of this is that Laura and I were genuine Christians.
While Laura admittedly did "turn off" her brain and blindly accept whatever she was told (mainly by her ex-husband) about authentic Christian living ~ she still did have a conversion experience which changed her heart, mind and way of living. She sincerely desired to please the Lord in every aspect of her life ~ she prayed to God and heard from Him, was led by the Holy Spirit, experienced the joy of the Lord, and felt His peace many, many times in her life as a dedicated Believer.
For myself, I don't believe I could have been more "sold-out" and wholly devoted ~ not to a "system of belief," a particular dogma or bible teacher ~ but to Jesus Christ, my Savior and LORD.
The whole reason I posted the long ol' story of my first marriage which I wrote for my uncle is because it included the testimony of my conversion. Since I wrote it when I still believed it, I've included it here for others to read and know that I HAVE experienced an authentic relationship with God ~ by grace, through faith. It was always about HIM.
Here's how I explained it to my uncle early on in our correspondence:
"Let me say this: The exchange of ideas, delving into the meaning and purpose of life, comparing, contrasting, seeking compatibility ~ all of this is excellent and I look forward to the particulars of whatever we may unfold. But I don't think I have misrepresented myself to you and that being so, you must know that for my part, the bottom line will always be Jesus. And not some ambiguous Jesus-as-I-perceive-him ~ but the Word become Flesh as He has revealed Himself in history through the Holy Scriptures.
"If all I have to offer you is the very best of myself, I am sure to disappoint you ~ it is only a matter of time. But if I can somehow convey even a glimmer of the precious treasure which the Lord has wrought in my heart through the trials which are His refining and purifying fire ~ a treasure of faith, peace, hope, patience, love (and, yes ~ words are trite and inadequate) ~ that would indeed be a God-send."
Unlike Laura ~ as a Believer, I never stopped thinking. It was through listening to a radio program, "The Bible Answerman" that I came to the Lord in the first place ~ and apologetics was always my passion. This is why I was not the least bit concerned when my atheist uncle began writing to me ~ no way was I in any danger that Ron might talk me out of my faith because I had spent years studying my bible ~ I believed because I had REASONS to believe that Jesus is the One True God and I was ever ready to "give a defense" for the hope which was in me. Not only could I prove the Truth of my Christian faith through facts and reasoning, but I had the experience of KNOWING it was true because I had Jesus in my heart and life ~ I could feel it, I could see it evidenced over and over again as He worked in my life.
I have dozens of written testimonies of genuine encounters with the Living God ~ He was real to me and THAT is what I was living my life for. This is what I wanted my uncle to understand when I wrote the following:
When I say that I have a strong faith, I am usually not referring to the stubborn ability to maintain my beliefs in the absence of any convincing evidence (though I do admit to possessing a fair amount of that sort of faith ~ as we all do). My faith is not mere belief or wishful thinking ~ it is grounded in evidence and the longer I live, the more that evidence stacks up to the point that it's become second-nature ~ I have every confidence.
Of course, all of this begs the question: What do I accept as "evidence" for my Christian faith? For me, it's a combination of (in no particular order) reason, experience (which, I will admit, is weighted pretty heavily), intuition, general revelation (as in nature, scientific method) ~ and, yes, I do accept scriptural revelation as far as I am satisfied that I understand the original intent of the text (and I'm not so naive as to think that I do understand great portions of the Bible in its truest meaning).
So, no ~ I didn't shut off my brain. It's just that I CONFINED it to the very narrow, rigid structure of the biblical worldview of a born-again Christian. It is not because I didn't really study my bible that I ended up in this impossible lifestyle. Quite the opposite actually ~ because I was very diligent to search these things out ~ because I was determined to live a life most true to scripture ~ THAT is how I ended up leading our family into the misogynistic world of patriarchy.
What Laura and I are sharing here is not the story of how we left a movement. I never made a decision to reject the Quiverfull/patriarchy teachings which I had ascribed to UNTIL I realized that I no longer believed in the Bible and Jesus Christ. Once I lost my "firm foundation" ~ the entire structure (which I will admit had become quite elaborate) that I had built upon the "Solid Rock" on which I stood ~ EVERYTHING ELSE (Quiverfull, patriarchy, my abusive marriage, all of it) came tumbling down when that foundation crumbled beneath me.
I have known many, many women living the Quiverfull/patriarchy lifestyle ~ these wives and mothers KNOW and LOVE Jesus Christ ~ they are "passionate housewives, desperate for God."
To those readers who feel so strongly about defending the Lord and a genuine relationship with Him ~ consider how close you feel to God, how real He is to you ~ THAT was us too. We were totally and absolutely THERE.
I know it is incomprehensible that someone could really and truly be a Christian ~ know the Truth, be born-again ~ a new creation, etc. ~ and then walk away from it all. That IS our story. We didn't "throw the baby out with the bathwater." No ~ what we did was throw out the BABY. Without the baby, there's really no point to keeping the bath water.
Keep reading because we're going to tell you exactly how we got from there to here.