by km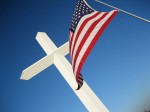 Part 1 | Part 2 | Part 3 | Part 4
You will never meet a homeschooler in North America who hasn't heard of Bill Gothard. Gothard has become a rich man from peddling his homeschooling program—Advanced Training Institute of America (ATIA)—and his self help seminars—the Institute in Basic Life Principles, the Advanced Seminar, the Anger Resolution Seminar, the Children's Institute, and the Total Health Seminar. There is something very surreal about attending any Gothard event for the first time. In return for the $60 price of admission, you get to watch videos of Gothard espousing his philosophies of Christian patriarchy and Bible-based child abuse, usually whilst producing a paint-by-numbers quality work of art.
While some might scoff at the audacity of charging a fee in return for showing dated videos of oneself in a crowded stadium, the Bill Gothard seminars have become a rite of passage within the homeschooling community. Today, 2.5 million Americans count themselves as "alumni" of the program. On the surface, Gothard seems like just another overzealous, self-obsessed millionaire who has found a way to earn money while simultaneously indulging a failed art career. In fact, though, there are two facets of Gothard's empire that distinguish his role within the Quiverfull movement, both of which have garnered frequent comparisons to the Religion of Scientology.
First, Gothard runs his empire with a degree of paranoia that is often likened to that of the Scientologists. Not only that, but he maintains strict levels of secrecy within ATIA and the seminar communities. The only way to obtain seminar publications and materials is to attend a Gothard seminar. Otherwise, sale and distribution of the publications is prohibited. Had this 1994 Basic Institute alumna known about the strict secrecy under which materials are guarded, she might have held on to her hardbound workbook. Its warnings about the evils of rock music's "voodoo beat" and about stationary objects possessed by demons show the ramblings of a man increasingly out of touch with reality.
In spite of his extremist—and weird—beliefs, there is reason to be concerned about Gothard's Dominionist influences in the public sphere. That is, he runs many stealth programs with an aim of infiltrating secular systems with Dominionist ideology. Most famously, he has forged a political relationship with erstwhile presidential hopeful, Mike Huckabee. While governor of Arkansas, Huckabee teamed up with Gothard to promote a "secular" version of Gothard's "character-building principles" in Arkansas's public schools that remains in place today. The most famous of these principles now taught to the state's secular school children? Obedience and unquestioning submission to authority in all areas of one's life. Further, Huckabee worked with Gothard to introduce the cult-like "character building principles" in Arkansas's public prison system. As the Duggars popularize the lifestyle and the curriculum on TLC each week, Gothard's stealth organizations are busy infiltrating our secular government systems—an important strategic gain for the theocrats that shows signs of growth even outside the deep South.
___________________
Biography: NLQ forum member, "km" is a graduate student and activist who knew lots of Quiverfull families while growing up in the American South. Having flirted with the movement as a young adolescent, she is now a little bit obsessed with unrooting its stranglehold on the American political system and keeping what remains of church/state separation intact.
Invite others to the NLQ Carnival Days using the buttons below to share this post on Facebook, Twitter, and other social networking sites.