by hopewell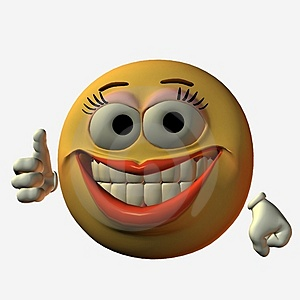 With tongue firmly in cheek, I pay homage to those never rattled, never angry, always positive, always thankful Mommys who have made me see my world oh so differently! [And, who have inspired me to find a new form a recreation than reading all their blogs!!! lol…]. I posted this at a FJ to get people thinking creatively about their world. I am not trying to blaspheme, insult anyone. Please relax and take it as H.U.M.O.R., ok?
Sunday started off so very well!!! Our Savior woke us in time to worship him in the fellowship of other believers! This is SUCH a blessing to me I cannot adequately express my thanks! Especially since ds and his friend enjoyed each other's fellowship until the very wee hours of this morning!! How they do encourage each other! Friend's Mom, while not (yet!) a Christian, has put aside her prescription RX addiction and stopped submitting questionable medical claims for same since our family has lovingly surrounded her with a hedge of prayerful protection. I can see the seeds we have planted in her heart grow as quickly as her last tanning visit fades. My two prayer warriors and I have also helped her husband to find a purpose in life that does not include supporting the evil Budweiser empire. He has been so defrauded by his wife's behavior, her clothing, and her reluctance to submit to his Godly leadership in their family. But, I digress from my purpose in this post…. 
Although with no dh, I had to bow to my son's authority and allow us to by pass fellowship with other believers so he could get the rest he needed so badly. Poor boy! He witnessed to his friend and fellowshipped with him so long, he had to have rest. Of course, I got his meds for him and made them a YUMMY breakfast of packaged cinnamon rolls just to make sure they felt loved and nurtured. Then I began on my daily "blessings"–how silly some women can be to think of these as "chores" I know I shouldn't do these on the Sabbath, but my ds really wanted to wear clean clothing–and all of his acceptable clothes were dirty since I hadn't realized he'd worn all of his clothes in the last two days. I got out my homemaking binder [such a blessing!!] and made a note to myself to collect his dirty clothes and wash them daily so he will be pleased with me [and so I will be honoroing his headship of this family!!] 
And, since ds, has kindly pointed out that I do what he calls "nagging," about his blessings, I decided to forgo the protracted battle bless him by cleaning out the litter box, taking out the trash and getting all the dishes and cups out of his bedroom for him!! I love my son so and know he is a blessing from God and I must show my thanks for this in every little way I can find! And while I do love it when he takes care of these tasks for me, I know his life is full of so many more important things than little household chores that a Mother should be thrilled to take on.
Later, as I was cooking 3 dinners, baking an apple crisp, keeping ds's laundry going and taking his phone messages, my dd came home with her bf. She is such a blessing!! So encouraging to me. She remarked (how sweet of her!) that the kitchen looked almost as nice as when she cleans it! Of course I gave a silent prayer of thanks for this treasure and the sweet way in which she is growing into a true Proverbs 31 woman!! Her friend had invited her back to her house to do their homework [oh how I wish I had the courage to homeschool her! God is working on my heart….], but instead her parents had asked if they could help blow insulation into their walls and attic. I questioned in my heart if this was really a job for women and girls, but her father needed them to be his helpmeets in this since her Mother was taking care of 3 other children with flu. So, putting aside questions of femininity I let her help. She truly blessed this family!! 
Finally at 10 as I was lovingly folding the last of the fluffy clean towels, my son came home to have fellowship with me before bedtime! God is so good! My son has made me very mindful of my critical attitude toward his need for time to evangelize to the teens in our neighborhood. How is it breaking curfew if he's spreading God's Word? Honestly, how could I criticize. Tears rolled down my cheeks in frustration at his lack of obedience in joy as I praised him for his work and praised the Lord again for such a Godly young man. After I reluctantly angered my son by asking for his cell phone and laptop for the night, he again reminded me that these, too, belong to the Lord and the Lord's work!! How silly of me to imagine him sitting up all night texting people or looking at defrauding images! I am so blessed!
Discuss this post on the NLQ Grandstand forums!
More from Hopewell:
A FULL QUIVER OF INFORMATION [my information only site]
Personal Blog