by Vyckie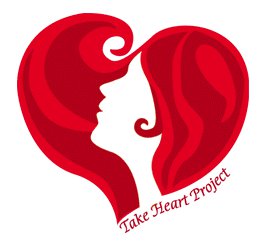 Since the main goal for the NLQ Blogathon is to introduce and promote the Take Heart Project, each day we will feature a brief "Take Heart Project" post to highlight the group's goals, resources, needs, etc.
The Take Heart Project is spearheaded by a group of women who, while exchanging thoughts on Vyckie Garrison's No Longer Quivering discussion forums, noticed a disturbing lack of psychological, legal and shelter services geared specifically toward women attempting to exit their oppressive religious and patriarchally controlled lives with five, ten or even more children to care for.
These women, some having already struggled through the exiting process completely on their own, have gathered together to volunteer their myriad of skills, insights and sheer determination to see that any woman's dream of personal freedom is not further hampered by the size of her family nor by a lack of understanding of the dynamics of spiritual abuse.
By becoming a charity, we will be able to take donations to help women and girls who wish to leave patriarchal religious groups, and provide them with understanding and safe harbor.
We will also be able to develop a network of health and legal professionals and educate them in the particulars of the QF/P philosophy and lifestyle, thus enabling them to help these women through the difficulties of leaving and establishing a new life.
Later this week, we'll be "unveiling" the Take Heart Project's website.  Until then, you can become a "fan" of THP on Facebook.
Check out the Take Heart Project thread on the NLQ forums!