Hooray ~ NLQ is a year old today! 
What started out as a small blog with two Quiverfull refugees telling our stories has in just one year's time become the foremost online resource of information regarding the deceptions and dangers of the Quiverfull philosophy and lifestyle as well as a thriving virtual community of a diverse group of women (and a few men) to support and encourage one another as we process our experiences and recover from spiritual abuse.
Highlights from NLQ's first year:
In the initial days following the publication of Kathryn Joyce's "All God's Children" on Salon.com, No Longer Quivering received a tremendous response of supportive feedback and posts around the blogosphere heralding "two brave women" ~ within the first month NLQ was nominated for the Canadian "F-word" Blog Awards: Best Feminist Blog International.  At the time of the nomination, our escape from QF was still so fresh and our comprehension of what we were doing so naïve, I asked Laura, "Are we feminists?"  To which Laura hesitantly responded, "I guess so." LOL
Enthusiasm for this project has not slowed ~ currently, the blog and forum are getting 80,000+ hits / "visitors" per month ~ "page views" is nearly 500,000 per month.  The blog alone gets an average of 6,500 page views per day ~ the forum gets more than twice that amount.  Average time on site per visit is 12 mins. and 5.8 page views per reader. 
There have been a number of media opportunities ~ including my appearance on the Joy Behar Show to promote the "Born to Breed" episode of WEtv's Secret Lives of Women.  I got to go to New York City ~ and the highlight of that trip was meeting Kathryn Joyce in person ~ after all the hours she spent interviewing me on the phone, we've developed a friendship, so it was a real treat to visit with Kathryn in the lounge of the Millinium Broadway hotel near Times Square.
While I was in NYC, the NLQ Carnival Days were in full swing ~ NLQ readers and supporters contributed over 50 posts for 4 days of round-the-clock articles and stories telling how the Quiverfull movement has impacted our lives.  We followed this up in December with a replay of Tapati's Body Image Workshop and Journey began a new series: The God Card ~ Thoughts on Patriarchal Teachings.
Several former QF/P women have begun writing for NLQ ~ so there's a growing collection of stories and essays which highlight the truth behind the ubiquitous smiles of many Quiverfull families.  Welcome Tapati, Erika, Journey, Sierra, Ruth, RunawayBride and MusicMom.  We've also added an extensive FAQ section ~ special thanks to Kristen Rosser and Dogemperor for their dedicated work on developing these resources for exiting QF women.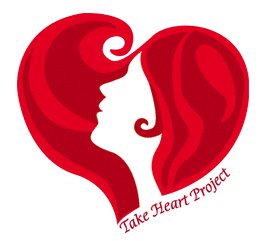 We are also working  to
establish a charitable and educational organization
to promote public awareness and support for families — particularly mothers — who want to leave the lifestyle. These women are very passionate about fighting back against what one NLQ forum member recently described as the 'soul murder' of women and young girls.  Just got the papers to sign for incorporation in the mail yesterday ~ how exciting!
So ~ a lot happening ~ and there's more to come.
Future Plans for NLQ:
We're getting ready to introduce a new series: Fertile Ground will be a collection of brief articles from former QFers describing the ways in which the Quiverfull/Patriarchal teachings are "Fertile Ground" ~ a perfect set-up ~ for the abuse that we suffered ~ or inflicted ~ while we were living the QF/P ideals.
For instance ~ I have been reading the book, "Why Does He Do That? Inside the Minds of Angry and Controlling Men" ~ and the premise of the book is that abusive men are not mentally ill or unintelligent ~ they are, in fact, living consistently according to a set of beliefs which they have accepted about themselves and the women in their lives. The author then goes on to list exactly what those beliefs are ~ superiority, entitlement, etc. ~ and not surprisingly, every single point is supported and given biblical sanction within the QF/P worldview.
I'm sure this new "Fertile Ground" section of NLQ will be a real eye-opener and a valuable resource in explaining just exactly why QF/P is not such a good idea.
We have several new story series in the works:
I Am So Much More Than a Maiden of Virtue! by WonderingOne (look for the first installment this coming Tuesday)
Destiny of a Virtuous Daughter ~ by StarFury
Preparing a Visionary Daughter to Do Hard Things ~ by Kiery
Calulu is planning a series on recovery, exercises designed to smash through that old voice telling you not to do those things which were forbidden in the QF/P lifestyle.  As Calulu explained: even after I have been out for three years I had to drown out the voice in my head telling me it was wrong when I was undressing in the gym locker room.  Yep ~ we know the feeling!
We're also putting together a Memorial ~ names, dates, and details of those who have lost their lives as a direct result of abusive QF/P beliefs and practices ~ Andrea Yates, of course, will be the most recognizable name on the Memorial ~ Sean Paddock and Lydia Shatz will be remembered, along with an alarming number of women and children who are not so well-known.
There'll be more work on the Take Heart Project ~ we have plans to update and improve the website ~ and new materials, resources, etc. will be added in the near future.
Well ~ I know there's more in the works ~ but my mind just went blank and I can't think of anything else ~ LOL
Anyway ~ really looking forward to more good things here at NLQ. 
Comments are OPEN ~ let me know if you have any suggestions for ways that we can better serve and support each other all the way: