"Conference attendees will get a powerful look into the way a large Christian family works together as a team in a successful project of national impact, where the goal of the family is to bless the broader culture with a love for Christ."
by Vyckie
The Quiverfull folks at Vision Forum are gearing up for their Baby Conference: A Historic Family Summit on the Triumph of Life Over the Culture of Death to be held in San Antonio, Texas this coming July. According to conference promotional material:
As the world lauds barrenness for economic and personal convenience and marginalizes the value of our aging populace, we purpose to celebrate life and to explore a myriad of practical and theological issues that are pertinent to Christian families of the twenty-first century, such as: adoption, home birth, the coming cry for euthanasia on the horizon as our elderly generation increases, and the many blessings that come from raising children in the fear of the Lord.
One of the highlights of the Baby Conference will be a special "Ladies Tea Time" in which Michelle Duggar will be presented with a Mother of the Year award for "her heroic example to millions as a role model of Christian motherhood and her defense of life."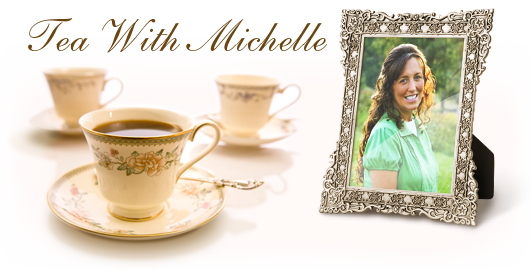 As a former Quiverfull "mom of many" ~ I have to say that what Michelle modeled for me was an incredibly high standard of Christian motherhood.
She inspired me with a vision of what a wonderful testimony my own family could be as I gave over my reproductive life into the Lord's capable hands and trusted in Him to strengthen and empower me to raise up the children He blessed me with to be dedicated, faithful, on-fire Christians willing and able to do mighty exploits in the ever-intensifying battle against the advancing forces of darkness in this sin-sick nation.
Michelle made the whole big-happy-homeschool-family-living-for-Jesus picture of submissive helpmeet and prolific motherhood seem not only incredibly attractive ~ but fairly straightforward, uncomplicated … and doable.
All it takes are some basic administrative skills: organization, time management, delegation … plus, a biblical child-training program … and character education ~ to be sure the children are also inspired to cooperate … um, what else? a piano teacher? Too bad we couldn't afford ATI ~ but if that had been truly necessary, surely the Lord would have moved us to Texas and provided more money (a lot more money).
We'd need to have God's blessing, of course ~ but not to worry: with our wholehearted dedication to the Lord and unwavering adherence to the principles which He was revealing to us through the Word of God ~ as long as we were in His will ~ God's blessing was pretty much guaranteed.
Having God's blessing meant that whatever we lacked in competency, ability, health, time, money, etc. ~ the Lord would make up for so long as we remained faithful to His calling.
Isn't that what the verse promises, after all? Blessed is the man who has his quiver full of them? So how could we go wrong? Surely, if Michelle could do it with her mega-family ~ I could do it with "only seven" arrows in our quiver.
In the Quiverfull economy, "heroic Christian motherhood" simply means producing an abundance of children ~ trust the Lord, have babies ~ then keep on trusting that He'll take care of the rest.
What I found out after investing over a dozen years, plenty of money(I'd have thought nothing of forkng out the Baby Conference admission price of $85 per individual), every ounce of my energy ~ not to mention, my whole heart, mind, body and strength ~ is that the Quiverfull lifestyle is a perfect set up for child neglect.
The truth is, there is absolutely NO WAY that one woman can be a decent ~ let alone good or exemplary ~ mother to so many children.
There. I said it. It's just impossible ~ plain and simple.
In the two-plus years since I left the QF lifestyle ~ I've been living off the collateral from all the effort invested in developing organizational skills and my sanity-preserving "gift of delegation." Much of what I learned (lower your standards, use the crock-pot, etc.) from the Titus 2 ladies has really helped to keep us afloat.
But recently, my health has not been so great (the result of too many pregnancies combined with PTSD has been adding up to frequent episodes of anxiety and depression) ~ and try as I might ~ I can't keep up ~ and so I'm feeling completely overwhelmed.
So okay ~ I thought, I've done this before ~ even adding in homeschooling (which I'm no longer doing) ~ and managed for the most part to keep up. Maybe it might help to do a little refresher course? ~ revisit the QF hints and tips which were so helpful in managing my little flock of "precious lambs" ~ in an effort to find ways of getting a handle on the huge amount of responsibility that comes with having so many children.
The only problem is ~ nearly all that helpful large-family management advice is dependent upon the underlying QF-parenting philosophy ~ which basically amounts to turning your kids into easy-to-control automatons and de facto family servants.
How does Michelle do it?
Truthfully:
The older girls do the cooking. (Question #3)
The older children and their "buddies" do the cleaning. (Question #3)
She relies on "the buddy system" ~ older children care for and teach the younger ones ~ as explained by Jim Bob here:
M. DUGGAR: Yes, it is great, the buddy system. This house would not work if we didn't have the buddy system. The older children mentor the younger ones. They help them with their little phonics lessons and games during the day, help them practice their music lessons. They will play with them or help them pick out the color of their outfit that they want to wear that day, and just all of those types of things.
(More on the Buddy System here.)
Training her daughters to be keepers at home explains how Michelle manages to feed her brood. (She delegates.) The Buddy System explains how Michelle manages the basics such as hygiene and homeschooling. (She delegates.)
What about the children's social and emotional needs? As a former QFer, I well remember the way we "moms of many" reassured ourselves with the thought that, while our quiver full of children are undoubtedly denied copious amounts of one-on-one time with Momma ~ the Lord has provided built-in friends and playmates so we could rest assured that our children were still getting plenty of love ~ an abundance of love, in fact ~ from each other.
From Examiner.com: … watch those little details, like Jackson clinging to Jana for comfort after he was lost in the airport (while his parents laugh blithely in the background) or Jennifer crying for Jill whenever she's upset. You can call it being a buddy all you want — the truth of the matter is that those girls are parenting their little siblings … (Again ~ she delegates.)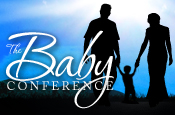 "Michelle Duggar is the real deal," noted Doug Phillips, President of Vision Forum Ministries. "… She is clearly a mother deserving of this award, and we are excited to honor her as 'Mother of the Year.'"
I disagree.
Consider this: According to the Christian Newswire report, "Jim Bob and Michelle will share their story together, and Michelle will also be hosting a separate Ladies Tea Time, which is close to selling-out in the two weeks since the event was announced."
Please tell me who is going to be taking care of baby Josie while Michelle is in San Antonio accepting this mothering award and playing Tea Party with fellow QF moms who are privileged with the luxuries of time and money to attend this event?
Seriously. By the time of the Baby Conference in July, micro-preemie, Josie Duggar will only have been home from the hospital for a few months ~ she will need constant care for quite some time to come. Is Michelle planning to delegate that care to the older girls? Is she planning to bring little Josie along?
Michelle's in-person acceptance of VF's Mother of the Year award is … is … what? I hesitate to use the "H-word" ~ but, Wow ~ is it ever tempting!
But, of course ~ the show must go on.
Nobody gives Angelina Jolie a mothering award ~ because she pays others to take care of the kids for her. Michelle Duggar does not pay her cooks, housekeepers, private tutors and nannies. I don't doubt that she has the very best of intentions, but honestly ~ reality dictates that at most, we should recognize her as a superior administrator.
If anyone in the Duggar household is going to receive a "Mother of the Year" award ~ shouldn't it be the ones doing the majority of the actual mothering ~ that is, the four oldest daughters: Jana, Jill, Jessa, & Jinger?
I suppose the Vision Forum crowd looks at these four young ladies who graciously comply with the Duggar Family vision ~ and concludes that their joyful service is evidence of Michelle's heroic Christian motherhood.
The rest of us see a handful of beautiful girls and wonder, What the heck?! Where's all the drama? 'Cuz you know there ought to be plenty of drama with all these females in the family. There's something disturbing ~ even alarming ~ and certainly not praiseworthy about the mother of teen girls who don't push their "buddies" back into Momma's arms and say, "Take care of your own kids ~ I've gotta get ready for my date!"
My thanks to Kathryn Joyce, author of Quiverfull: Inside the Christian Patriarchy Movement, for bringing the Baby Conference and Michelle's "Mother of the Year" award to my attention.
Discuss this post on the NLQ forums!
………………………………………………………………………………………
// < ![CDATA[
//
NLQ recommended reading:
'Quivering Daughters' by Hillary McFarland
'Quiverfull: Inside the Christian Patriarchy Movement' by Kathryn Joyce