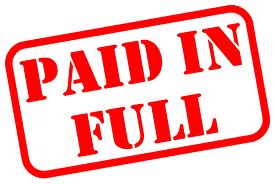 by Hopewell
The Duggar Income Stream [minus TLC]
Before TLC and their reality TV show offer came on the scene, Jim-Bob and Michelle Duggar were already on their way to financial security—a situation not normally found in homes with no college-educated adult. But, like the people profiled in the book the Millionaire Next Door, Jim-Bob and Michelle have always lived BELOW their means and have always had common sense about purchases.
They also share a vision for the type of family life they wanted to lead. While Jim-Bob did hold a job, and a mortgage, at the time they married he soon realized this was not a sensible way to live. His love of buying cars, fixing them up himself, and reselling them for a profit was the first step to a secure future. Although he acknowledges that the used car business is not looked on with much respect, he decided to set up a car lot and run it in a Christian manner. Soon he was making enough off used cars to quit his day job. Eventually, they rented out the mortgaged house and moved into a tiny house on the car lot to increase their income. Along the way, he made a few good decisions [and a few bad ones]. (Duggar, chapters 1 & 2 and "17 Kids and Counting: Cheaper by the Duggars").
One good decision was to buy a tow truck. While the first model he bought wasn't worth the money, unlike many college-grads he knew enough about cars and other equipment to buy the towing equipment and winch off another tow truck, hold on to it, save up for a truck to put it on and eventually he had an excellent tow truck and no loan. The towing business grew fast and he had to hire help. Finally the collateral supplied by the car lot inventory, a bent for strong and creative negotiations and the savings from their income allowed the Duggars to enter the true source of their security: REAL ESTATE. (Duggar, chapters 2 & 3).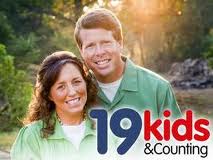 Jim-Bob's parents were in real estate and soon Jim-Bob and Michelle also got realtors licenses. Jim-Bob discovered he had an eye for investment properties and the stomach for deal making. After saving up $65,000 to pay cash for the home they would still be living in when they filmed their first TV special, the Duggars went on to make several profitable real estate deals. One deal, which cost about the same amount as the house, netted them a profit of nearly $200,000 after Jim-Bob put in a few hours on a backhoe clearing the site. They also bought a 20-acre parcel of land with an old chicken hatchery on it. They converted the building into commercial rental space and used part of the land for their dream home. The rent collected from the rental properties was their main income for several years. In their show ("17 Kids and Counting: Cheaper by the Duggars") he shows viewers the property he owns and leases to a cell phone company for their transmission tower. In addition to the real estate deals, Jim-Bob often buys and sells other items. While building their home, he acquired and resold a bucket-lift truck and a scissor-lift among other equipment (Duggars 20 and Counting and elsewhere).
Jim-Bob figured out how to efficiently provide for his family by being observant, staying debt-free and having assets that could be quickly liquefied to provide cash for new ventures and by using all his negotiating skills to get great deals when he did buy big ticket items. Without a high-paying white collar profession, Jim-Bob would have been routinely away from his family for 80 or more hours a week to try to earn the income they needed. Instead, he found a way to provide a level of income for the family God would send him and still be at home to help with that family as much as possible.
Along the way, Jim-Bob met with a group of business men who introduced him to the Jim Sammons Financial Freedom Seminars. This taught a Biblical perspective on managing family finances and stressed the debt-free mantra. Jim-Bob would later host such seminars in his own home and would promote Sammon's message on their TV show ("18 Kids and Counting: Big Family in Big Sandy" see also: http://www.youtube.com/watch?v=qTrVjoAh20g).
Another way the Duggars have always provided for their family is thru their motto of "buy used and save the difference." Jim-Bob grew up in a family known for economic hardship. While his parents were both excellent salespeople, his father simply could not manage money. In fact Jim-Bob remembers his Mom cooking rice that had been in a decorative jar for years because it was all the food left in the house! (Duggar, p. 11). Frugal living and a very tight budget were natural to Jim-Bob. Michelle, however, had grown up with much more financial security and disposable income. She had to work hard to overcome the "ick" factor involved in buying and wearing used clothing! Today the Duggar's are probably the world's best known thrift-store shoppers—and for years bought nearly all clothing not only at thrift stores, but on 50% off days.
The Duggars also use their sales skills in reverse—negotiating a great deal on items they must buy new. For example, Jim-Bob taught viewers how to negotiate for a bus tire ("18 Kids and Counting: Duggars in Dixie"), to look for businesses that can haggle on the price ("18 Kids and Counting: Duggars on a Deadline") and always to ask for a discount ("18 Kids and Counting: Duggars on a Diet" & ("18 Kids and Counting: Duggars in Dixie").
"Do it yourself" is a way of life to the Duggars. From making their own laundry detergent to cutting and styling their own hair, to cutting their own firewood, to fixing their own cars to hiring skilled people to teach them to build their home, the Duggars never pay to have someone do something they can do themselves. ("18 Kids and Counting: Cheaper by the Duggars," ("18 Kids and Counting: Duggars New Additions," "16 Kids and Moving In," Duggar web site, and Duggar, Chapter 8).
In spite of their thrifty ways, in spite of all the "many hands" to make "light work," the Duggars do not really garden or raise any animals for meat, eggs or milk. Nor have they been seen to hunt and butcher for venison—a common money saver among conservative Midwestern and Southern families. The girls sewed their own clothes for years—and still do so when they want to. They also rely on a lot of convenience foods—understandable with that many children, but not healthy or economical. Inexplicably, they seem to ignore the great deal they got on a commercial dishwasher—preferring to waste money on an endless stream of paper plates, cups and bowls. Again, understandable with the numbers they feed at each meal, but if "many hands" do in fact "make light work" [a favorite Duggar saying] and "buy used and save the difference" is the family rule, then it would seem reusable dishes would be their only choice. Nor have they ever used cloth diapers, which would seem to be a very substantial savings with so many children, but would increase the laundry by a load or two per week.
Often people have commented that TLC "rescued" the Duggar's from their seemingly never-ending task of building their dream home. While TLC certainly did help out and did force the completion of the project, the Duggars would have finished it eventually and stayed debt-free. While TLC provided a lot of "goodies" like new furniture and a grand piano, the Duggars paid cash for their super-sized commercial kitchen by buying it at an auction when a KMART store closed for a fraction of the retail cost. (Duggar, p. 215). These are not people who would "abandon" a project or give up in any way! Like their friends, the Bates family, they would have lived amid continuing construction. In truth, even with TLC's help, the family did without air conditioning for a year and without window coverings for longer than that (air conditioning, Duggar, p. 223; window coverings "18 Kids and Counting: Duggars and Dentists"). Throughout the process, they remained debt-free.
What about other Quiverfull Dads?
"Family business" is the ideal for members of Bill Gothard's ATI/IBLP. Families should be together as much as possible to ensure that fathers play a very prominent role in training their children. The Duggar's discouraged son John from becoming a pilot because it would mean too much time away from his future family—a powerful illustration of how seriously this is taken. Other Quiverfull dad's support their families in different ways, but normally with a family business of some sort. We'll look at some of the Duggar's friends and a few other Quiverfull fathers to see how they do it.
Gil Bates, a now frequent ATI/IBLP speaker who talks about supporting his 17 children with one income, has tried a number of ways to support his family without holding a regular job. Among those are window washing and lawn care before happening on tree work. ("18 Kids and Counting: Duggars' Big Thaw). Today Gil and his three eldest sons (Zak 21, Lawson 17 and Nathan 16) work together in the family's tree service company. Along the way Gil was "blessed" when a group of businessmen gave him a bucket truck.[In case you are curious, I could not verify if this was the same bucket truck Jim-Bob Duggar sold a few years back.] While the Bates family are certainly hard working, their income is such that they have publically stated they are eligible for federal assistance but do not accept it.
Clark Wilson and his sons own and run a construction company in Mississippi. The Arndt Family have a court reporting service [Arndt family] and several families are in full-time music ministry living off "love offerings" [and probably investments of some type in many cases] and cd sales (examples: http://www.wissmannfamily.com/GospelBluegrass/Store.html or http://www.southernraisedbluegrass.com/index.html ). Younger Quiverfull adults are finding opportunities with photography, web design and teaching music lessons.
"Family Business" and a love of practical work-related fellowship are among the ties that bind the ATI/IBLP families together. On " 18/19 Kids and Counting" we've seen the Bates show up to help the Duggars clear the trees downed in an ice storm ("18 Kids and Counting: Duggars' Big Thaw") and we've seen Clark Wilson helping with the construction of the Duggar home ("16 Children and Moving In"). Recently we've seen the Duggar, Wilson, and Reith families all go to Tennessee to help build the Bates family a new, larger home ("18 Kids and Counting: Duggars and Bates Reloaded," "18 Kids and Counting: Do it Yourself Duggars," "18 Kids and Counting: Duggars on a Deadline.") In fact John and Joseph stayed on with the Bates to continue working on the project. We've also seen the Wilson family come to help build a basketball court for the Duggars ("18 Kids and Counting: Duggars New Additions").
ATI/IBLP stresses "hospitality," "fellowship" and "encouragement" of one member family for other families in the group. Huge houses help facilitate a greater level of hospitality. It's no accident that as soon as the Bates new home addition [well, new home] was "livable," the Bates were featured on the ATI/IBLP web site. Members have a directory to use to find nearby families when they are traveling. Obviously, it's nice to have time with like-minded families—for even the Duggars have said their kids need to be with other such families to avoid feeling like the "only ones" who live this way ("18 Kids and Counting: Big Family in Big Sandy")—but it also serves to keep ATI/IBLP members "in line." You'd have a hard time hiding a big screen TV or your son's R-rated posters if a bus full of fellow ATI-ers pulled up for the night on short notice. "Walking the Talk" is a 24/7 requirement.
The Duggars and other Quiverfull families inflate their incomes by using their children as unpaid labor. At very young ages both Josh and John Duggar were helping build the family home, running earth-moving equipment, using power tools and doing all kinds of things that by law normally require being a certain age—unless you are a family member. By not paying for that labor, the costs of a project decreases considerably. Ditto child care. Many Quiverfull Moms help with the family business, such as Anna Duggar who was show on TV making her first used car sale ("18 Kids and Counting: Duggars in the Driver's Seat") and her mother-in-law Michelle even towed cars on occasion back in the early days of her marriage! Some wives even run a home-based business on their own—with the husband's approval of course. Who looks after all those little kids (often a larger number of children and infants than a licensed home day care could have), cooks the meals, does the homeschooling, sews matching dresses, does the laundry, or runs to the grocery store? The live-in unpaid servants: the teenage daughters [and in the Duggar's case a family friend and Grandma] that's who.
Sons and Daughters in Business
While Josh Duggar happily graduated from homeschool at 16, it's doubtful that he was doing much school work by that age. He spent huge amounts of time helping with the house construction, working on political campaigns and taking care of younger siblings. The same is true with John Duggar and now younger brother, Joseph. They finished the state-mandated amount of schooling and were then at work—helping manage rental properties, repairing cars or making home repairs, managing a used car lot, starting a wrecker/towing service (http://tlc.discovery.com/videos/19-kids-and-counting-a-satisfied-customer.html and http://tlc.discovery.com/videos/17-kids-and-counting-webisodes-apprentice-duggars.html) —all to build up enough money and life experience to be able to marry and start a family debt-free. While Josh Duggar and his wife, Anna, are living in a rental home owned by his Grandmother [he may have purchased it— it has not been mentioned], most young men need to own their home and be able to single-handedly support a family in order to marry (Veinot, pp 257-258 and http://www.titus2.com/blog/index.php/page/10/ example). Once married, Quiverfull sons and daughters abide by the rule "leave and cleave" as Michelle Duggar put it. The financial support from Mom and Dad is gone for good.
Other Quiverfull sons may join the family business or may strike out on their own in business at least—if not in actually moving out of the family home, before marriage. Many get their start in Josh Duggar's case putting up signs for political campaigns. The Maxwell sons have a few businesses and have also built one home, remodeled another and are working on a third as son Christopher prepares to marry.
As we have seen, John Duggar has his own towing business. Christopher Maxwell and two of the Staddon brothers have photography and web design businesses. Training in these careers is offered by ATI/IBLP. Many sons draw on their ALERT Cadet training and give-back to their communities as volunteer firefighters or EMTs. Recently, we were shown John Duggar responding to a fire as well as Zak, Michaela and Nathan Bates helping their local volunteer fire department ("18 Kids and Counting: Designing Duggars" and "19 Kids and Counting: Digesting Duggars").
Daughters contribute to the family's income mostly by keeping house and helping with the younger children without being paid. Like their brothers, they may earn a little money by doing odd jobs such as cleaning or babysitting for other families. Many daughters, though, play a role in their family's business. The Maxwell girls pack orders and man sales booths at homeschooling and other conventions. Maxwell and Castleberry daughters write self-published chapter books for children marketed to like-minded families.
One of the Boyers' daughters had a cleaning business and markets cds of her convention "talks" and other materials for homeschooling families. Many daughters, such as Erin Bates, teach piano, violin, harp or other music lessons. Training as a music instructor is another offering of ATI/IBLP. One family runs a retreat center for families (and found themselves featured on the successful TV show "World's Strictist Parents" in which their children play an integral part in running the business and taking care of guests.
Selling the Dream
Steve Maxwell and his family produce and sell a number of specialty products aimed at large homeschooling families . Among these are the Chore Packs and the scheduling system, Managers of Their Homes, that the Duggars have mentioned in their book and on their show (Duggars, pp 118-119; "18 Kids and Counting: School Daze").
They and many other families are really in MARKETING—selling the "dream" of the ideal Christian, Quiverfull family with Dad firmly in charge as the Patriarch of the family. The Maxwells help with selling the dream by producing a scheduling system and chore-reminder system that helps simplify the life of huge homeschooling families. The Boyers offer not only homeschooling materials—most chosen specifically for like-minded families, they also produce cd-s, flash cards and workbooks to aid in "child training" and scripture memorization. They sell cds of their message that a big family can have peace and that brothers and sisters not only CAN but MUST be each other's best friends. Finally,another Quiverfull family sells "wholesome wear" swimsuits of the kind worn by the Duggars, that encourage modesty and draw attention to the lady's countenance in the ATI-approved manner.
While the "dream" is of a blissfully happy family, sheltered from the world by a loving, homeschooling Mother who has endless time for training her children—the reality is often that Mom is a successful speaker, author or businesswoman. While other Moms diligently sew cloth diapers or modest clothing for sale on an Ebay site to help provide for their families or sell homemade goat-milk soap or ebooks on couponing or other small, part-time ebusinesses, top level Quiverfull families are very different. Two such women are among the "Royalty" of the Quiverfull Moms—Nancy Campbell and Jennie Chancey. Few women have devoted themselves to furthering the Quiverfull lifestyle more than these two.
Nancy Campbell, the "Queen Mother" of the Quiverfull Movement, has built a speaking, retreating and writing empire that touches the lives of Quiverfull women on just about every continent (for Quiverfull is not merely an American movement). Her seminal book, Be Fruitful and Multiply, helped make the Quiverfull lifestyle popular. Her magazine, Above Rubies, was "created to:
Encourage and strengthen women in their high calling as wives, mothers and homemakers

To raise the standard of God's Truth in the nations.
To make the magazine more widely available, subscriptions are free and issues are produced when enough donations have flowed in to cover the printing and shipping costs. Quiverfull wives can write and submit articles, too, detailing how they are blessed by the lifestyle.
Nancy Campbell's commercial empire includes the sale of books [her own and others that encourage the lifestyle], dvds—such as her "Family Meal Table," music cds and, of course, recordings of Nancy's encouraging talks. Nancy also sells her husband's Bible Study materials and writings and cds by her adult daughters, Serene and Evangeline. Women can also enroll in one of the Above Rubies retreats for encouragement and fellowship. Unlike ATI, however, Nancy Campbell encourages adoption and has produced and sells materials on the blessing of adoption. The Campbells are also behind the hugely successful (and very UN-ATI) Contemporary Christian Music group the Newsboys.
While at Nancy's stage of life, i.e. an empty-nester, it's easier to understand how she can be selling the dream and still running her home and caring for her husband [not that NON QF moms don't do this every day alongside a successful career], less explicable is the empire of Jennie Chancey—a mom with many young children. In addition to her vintage sewing pattern company, begun as a newlywed, Mrs. Chancey co-founded the iconic blog "Ladies Against Feminism." Mrs Chancey is the author, with another of Quiverfull's Royalty, Stacey McDonald, of the Christian Best-seller, Passionate Housewives, Desperate for God: Fresh Vision for the Hopeful Homemaker. She was also among the featured speakers in the "The Monstrous Regiment of Women" [LINK] In addition to all of this, Mrs. Chancey makes time to lead tours of Jane Austen's England! With her husband Matt working full-time as a lawyer and speaker, it does make outsiders question just who is minding all those little children and overseeing their homeschool lesssons.
Another aspect of "Selling the Dream" of the Quiverfull Lifestyle is reaching the teenagers—especially the girls. This is handled by two sisters who have a virtual monopoly on the Quiverfull Daughter Market—Anna Sophia and Elizabeth Botkin. These two specialize in the dream lifestyle of the Stay At Home Daughter. Their book, So Much More, and their dvd, Return of the Daughters, sell an idealized notion of the grown, homeschool-graduate daughter, serving as her father's trainee helpmeet while waiting for her God-chosen and father approved husband to be presented to her.
This "vision" rarely, if ever, includes college. It can include extensive time working (unpaid) in her father's business or it may center on doing the homemaking or homeschooling of younger siblings to relieve the Mother. The Botkins focus their vision of the Stay At Home Daughter on serving their father—running his errands, making his life easier in any way possible. Example of the way the Botkins and others in Vision Forum-influenced, Patriarchal families view the father-daughter relationship are the father-daughter purity balls and a frequently cited "fun" activity at father/daughter camping events where the daughters must shave their father's faces. While totally UnBiblical, this message is finding an enthusiastic reception among Patriarchal, Quiverfull families—among whom the Botkin Sisters are superstar celebrities. If there was a Quiverfull version of People Magazine, the Botkin girls would be among its most frequent cover girls. Given the acknowledged headship of their father, Geoffrey Botkin, it is left for observers of the family to wonder if the girls earnings are given to their father, put into an account to fund dowries or if they even see any of the money they earn.
Among the dirty little secrets of this lifestyle is the economic exploitation of the entire family. While the Duggar's TV show is the ultimate example of this, all Quiverfull families with a business use the wife and children as unpaid labor. In many cases such a business would just plain fail if hired help was necessary. Children, often too young for a work permit, are pressed into service in family business to cut costs. Wives take on roles in the business while daughters keep the home running and raise and educate the younger children. This part of the "dream' is not shown in the Botkins books or dvds or in any other source for what it really is: exploitation and child labor. True, non-Quiverfull family businesses often do the same thing, but rarely are there so many children who need care in such families.
Calls to regulate the use of children in reality TV are the tip of the regulatory ice berg. Loopholes in labor laws—covering agricultural workers and family business, need to be closed to protect young children. This is not to say that all help by children in family business is wrong—far from it. It can truly be an outstanding learning experience. But children's hours should be tightly regulated to ensure they are not overworked and undereducated. Similarly, the daughters' hours of looking after younger siblings need to be carefully limited. And, children should be fairly compensated for their labor—they are not earning their room and board. While homeschooling, done well, can easily take less time than a public school day, until age 18 the laws are clear that school hours should outnumber work hours.
Discuss this post on the NLQ forum! Comments are also open below.
More from Hopewell:
A FULL QUIVER OF INFORMATION [my information only site]
Personal Blog