Warning: This story series contains descriptions of physical abuse.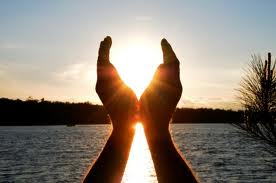 by Tess Willoughby
I tried to conceal my misery, fatigue, and desperation from the members of our new church. We had not been there very long when people began to notice how spaced-out and jumpy Tess Willoughby was. Our pastor, Mike, and our assistant pastor, Randy, both expressed concern about me.
I was pregnant for the seventh time, and I dreaded another pregnancy, birth, and recovery. The clandestine feedings of Matt had delayed this pregnancy—this baby would be two whole years younger than Matt, a personal record. Matt's birth in 1998 had been in the hospital—my first hospital delivery—because Nate had health insurance through the law office and hospital birth was cheapest. The bright lights and fetal monitor frightened me, and the labor, though not long, was excruciating. I hemorrhaged following the birth and recovery was slow. Two years' spacing of babies was not enough after so many babies so close together, and I knew it. I was not healed. This pregnancy would be a rough go.
By the third month carrying Abigail, I was sexually sidelined again. Nate complained and quoted Scripture at first, then mercifully seemed to lose interest—not that he ever had much interest in sex where I was concerned. I might hemorrhage after the birth, but at least I was sexually off the hook and wouldn't be hit with those lightning-bolt cramps.
At about five months' gestation with Abi, Nate made friends with one of his clients, whose name was Trey. Trey was into racquetball, and Nate announced that he was going to start playing racquetball with Trey a couple of nights a week. I was pleased that Nate had a hobby other than web-surfing, and the five children and I accompanied Nate to the sporting goods store to pick out racquetball equipment.
Nate had his new sport. Bored stiff with home-schooling and unable to sing for an audience, I also itched to take up a hobby of some kind, so I laid out a small garden in the back yard. Nate announced one day that I had ruined his nice lawn with my "ugly weeds" and fired up his lawn mower. As I watched my peas, beans, and flowers fly out the back of the mower and hit the fence, something inside me died. I could not get over it.  There was no Bible verse for this. There was no Scripture in this. There were no devils in my garden that needed mowing down. This was bald, capricious cruelty. And it was unprovoked. I had done or said nothing. I could not point to any guilt or failing on my part that caused Nate to kill something of mine.
That was the day I began to stop loving Nate, and began to stop blaming myself for his rottenness. It didn't happen all at once; Nate killed my love by degrees. Throughout 1999 and 2000, my husband grew more callous than ever. There were fewer endearments coming my way—fewer "honeys" and "sweethearts." Instead, there were insults. Besides Nate's old standby, "frigid," I was "Ditz," "Klutz," "Teeny Tits," and "The Official Willoughby Family Buttwipe." (Nate did not change diapers, you see.)  Thankfully, Nate was not around much to hurl invective at his pregnant wife.  He was on the computer more, played more racquetball, had a lot more court dates.
Another great mercy of Nate's disengagement from the family:  Nate forgot to take the belt to Moriah and Hannah.  If the devil needed beating out of the girls, Nate didn't notice.  Sam and Jack continued to get regular, although less frequent, spankings with the belt.  Pressed for time and sometimes unable to locate a belt, Nate also used metal serving spoons, and the plastic sticks that opened and closed the mini-blinds, to spank the boys.  Moriah got only a handful of spankings, all after the age of three, whereas Sam and Jack were both getting the belt by 1 ½ years of age.  Jack was beaten twice as often as Sam, due to what Nate called "poor impulse control." Tiny, toddling Hannah, scattered, fragile, and unable to speak, flew right under Daddy's radar and evaded spankings entirely.
One afternoon, Nate strode through the front door laughing and talking with a very young blonde. Home-school was in progress. The children and I froze and stared at them.  "This is Angel, my paralegal," Nate said, not taking his eyes off her. "She wanted to see you all." After they left, Sam tugged at my elbow. "Mommy? Who was that lady? Do you think Daddy likes her?" Pairs of anxious little eyes encircled me.
I had to sit down. I had never even heard of a paralegal named Angel, and there was only one way to describe how she walked into my house with my husband. It was intimate. It was exclusive. It shut us out. They walked and talked and laughed together just like a couple.
Just before Christmas, during my seventh month of pregnancy, Nate was fired for having an affair with Angel. He was also fired for trying to steal his boss's clients in order to start his own firm, and for accessing pornographic web sites on his work computer by the hundreds instead of practicing law. The racquetball, it turned out, had been a cover for the affair. I found out all this when the police delivered a lawsuit against Nate, filed by his former boss, to our front door. Pages and pages of URLS for porn sites were attached, along with several dozen sample images.
Nate confessed that he had been going to Angel's house instead of visiting clients and playing racquetball. He insisted that "nothing happened" except that he kissed her and gave her back rubs with her shirt off. I didn't begrudge the girl the sex he was obviously lying about. My husband was the worst lover in North America.
However.
Through a miscarriage and six pregnancies—the last and current ones riddled with horrific pain—Nate had never once offered me a back rub. I flew into a rage. I took my box of inadequate lingeré into the back yard, grabbed the gas can for the lawn mower, doused the box, threw a lighted match on it and watched it burn.
Tess finally had some hot lingeré.
Discuss this post on the NLQ forum.