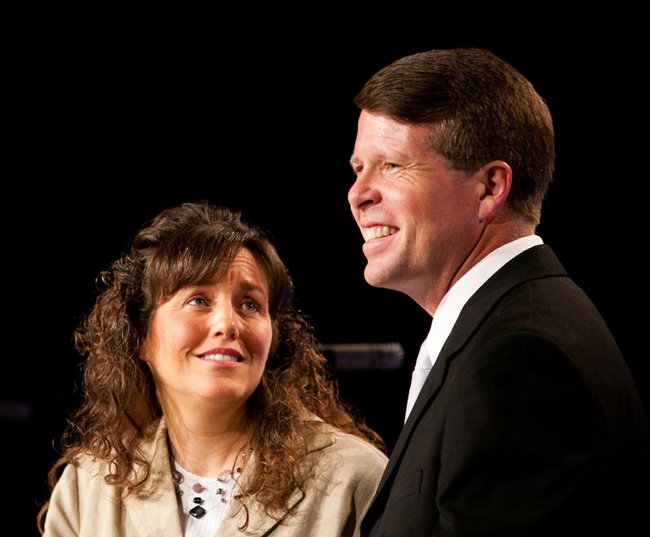 by Hopewell
Recently on "19 Kids and Counting," Michelle Duggar was seen giving women a handout on the "7 Basic Needs of a Husband," a document produced and distributed by the Advanced Training Institute –the Duggar's "homeschool group." She also gave out the group's "Character Qualities" chart, which I discussed in an earlier post, The 49 Character Qualities of the Duggars.
The 14 Basic Needs of Jim-Bob and Michelle Duggar: How they meet each other's 7 Basic Needs:
7 Basic Needs of a Husband:
A man needs a wife who is loyal and supportive: Obviously, Jim-Bob picked the right wife! Michelle has been there with him, supportive to the max, thru years of small businesses, scrimping and buying used and saving the difference to achieve his (well, their) dream for their family. She's put up with a two bedroom house on a car lot keeping 4 or 5 small children quiet while Daddy made a car sale. She's sold cars herself with babies underfoot, gone out to tow cars on her own and kept all the family fed, clothed and healthy throughout it all. That was the early years.
Today Michelle is beside Jim-Bob at every possible moment—even on the Santorum Campaign trail when possible. While she has Grandma Duggar and the big girls to take up much of the day-to-day running of the family, caring for Jim-Bob is her responsibility and she obviously takes it seriously. Her rapt attention when he is speaking shows her love for him.
A man needs a wife who honors his leadership: Michelle honors her husband by taking any opportunity to praise him as a father, speaking lovingly of love of family fun, of making a careful response to problems and of modeling the behavior he wants to see in his children. She openly admires his vision for the family and his business acumen. When he is speaking she is completely focused on him.
A man needs a wife who develops inward and outward beauty Michelle has kept herself in very good shape considering all the years of pregnancy she's endured. She honors her husband's preference for long hair at an age when most wives have long since cut theirs for convenience. She maintains her composure in difficult situations and tries always to speak in a loving voice. She laughs easily and her smile at that time is lovely. She is a very outgoing lady.
A man needs a wife who will make appeals, not demands. While we cannot know what goes on when the cameras are off, it does not appear that Michelle is a very demanding of her husband. She does not complain about him dragging home an antique harp or buying a new bus—she's used to his whims and trusts his business sense. She knows him well and lives easily and happily with him.
A man needs a wife who understands his need for time alone with God. While we have not been shown Jim-Bob's "quiet time" on the show, I'm sure when it happens Michelle actively protects his privacy. She is very supportive of family Bible Time and this support has paid off—we have seen Josh Duggar having devotions with his own family and have heard John David say he had his "Bible and his music" and that was all he needed!
A man needs a grateful wife. Michelle openly and sincerely expresses her gratitude to her husband. She obviously enjoys being married to him.
A man needs a wife who will be praised by others. Michelle has been recognized by like-minded people as a model wife and mother. That's pretty high praise!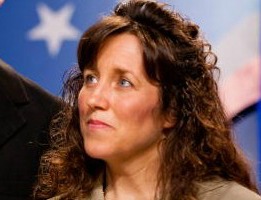 7 Basic Needs of a Wife:
A wife needs a husband who demonstrates spiritual leadership. In their times of crisis, such as Josie's birth, Jim-Bob's taking time to pray with Michelle was an obvious comfort to her and helped her to become calmer.
A wife needs to know she is meeting her husband's vital needs. Well, she only has to look around to see how she's meeting the most intimate of his needs! Joking aside, she clearly seems to know, as most wives do, those things that set Daddy off and tries to minimize them.
A wife needs a husband who cherishes her: Jim-Bob beams with affection for his wife. Few wives have had a husband bungee jump yelling "I love you!" Michelle has to be one of the most publically adored wives in history. When the Duggars had their wedding vow renewal ceremony, Jim-Bob showed his love for his wife by wanting her dressed in a modest, but beautiful dress and expressed a preference for the styles of their youth—a very touching moment. Jim-Bob is very physically affectionate to Michelle—much more so than to their children.
A wife needs a husband who protects her. Jim-Bob proved in the very early years of their marriage that Michelle's life was more precious to him than his own. When a break-in occurred at their car-lot home he begged the armed intruder to not harm his sleeping, pregnant wife. The man agreed. This was part of the reason Jim-Bob visited in the man in prison and forgave him. Jim-Bob consistently shows his concern for Michelle by praying in times of crisis.
A wife needs to have intimate communication with her husband. Jim-Bob tells his wife he loves her over and over again. It's a hallmark of the show. The Duggars model active listening with each other. When one is talking the other is giving full attention to listening, to watching the facial and body language and to modeling respect by not interrupting except in fun. We've seen occasional times of slight irritation on Michelle's part though—such as when preparing to go on stage in Big Sandy, Texas, she asked rather sharply what they were speaking about so they would be on the same page. Still, her tone may have been prompted by something we didn't see or by her husband's anxiety about speaking to a crowd. She may also have felt she dropped the ball on this occasion by not making time to prepare for the talk. When listening to Michelle, Jim-Bob often appears impatient or even a little angry, but this may just be his "listening" face.
A wife needs a husband who honors her: Recently, Jim-Bob took a day to manage the household to remind himself of how much his wife and daughters do for the family. He acknowledged how hard they all work and that he does not cope with it all as well as they do. While Jim-Bob honors Michelle with his words of affirmation and by giving examples of what he likes about her, he has also said negative things such as publically discussing his wife having a dating "past" that to most people would be nebulous. While his words may have been badly edited by those in charge of the show, they seemed disloyal, mean-spirited and bitter—in no way a model of God's grace and forgiveness.
A wife needs a husband who invests in her life. Jim-Bob invested in Michelle in the early years by working in partnership with her to build their businesses. Later on he invested in her as wife and mother by building the house she needed to comfortably raise and organize their children. Recently he has invested in her by encouraging her to speak to wives and mothers and by providing exercise equipment and joining Weight Watchers with her to improve her health. He takes her out for date nights and they occasionally get away together as a couple which is good for any marriage. Jim-Bob encourages Michelle's friendships with other women, too. All of this is well and good, but limiting family size (especially after the trauma of Josie's birth) would have been a much stronger statement of concern for her and her well-being.
Discuss this post on the NLQ forum! Comments are also open below.
More from Hopewell:
A FULL QUIVER OF INFORMATION [my information only site]
Personal Blog
NLQ Recommended Reading …
'Breaking Their Will: Shedding Light on Religious Child Maltreatment' by Janet Heimlich
'Quivering Daughters' by Hillary McFarland
'Quiverfull: Inside the Christian Patriarchy Movement' by Kathryn Joyce