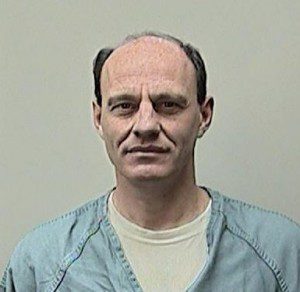 There has been some resolution of last year's allegations of child abuse of children as young as two months old at the Black Earth, Wisconsin Aleithiea Baptist Church. Philip Caminiti, the former pastor of Aleitheia Bible Church of Black Earth Wisconsin was found guilty in March of conspiracy to commit child abuse. Yesterday he was sentenced to 2 years in prison and 6 years if probation. His probation stipulates that that during his probation term, Caminiti is not to have contact with the members of his church, though he is allowed contact with his wife, children, and grandchildren.
Lori Wick and the others have yet to stand trial.
Wisconsin State Journal: Black Earth pastor gets 2 years in prison in child abuse case.
Last year Francesca T wrote this piece for NLQ about alleged child abuse at Aleithiea Baptist Church:
~~~~~~~~~~~~~~~~~~~~~~~~~~~~~~~~~~~~~
Lori Wick, the author of historical Christian novels has been tied to a 16 month child abuse investigation in the town of Black Earth Wisconsin (Dane County). The child abuse investigation and resulting charges surround the Aleitheia Bible Church which, Lori and her husband Bob financially support, to the tune of $500,000.
In the Dane County Sherrif's Department press release dated 03/21/2011, there are twelve total counts of child abuse against the two elders of Aleitheia Bible Church: Philip B. Caminiti, who is the main pastor, and his brother John R. Caminiti.
Philip Caminiti's charges are: Intentional Child Abuse-Bodily Harm; Conspiracy to Commit (8 counts).
John Caminiti's charges are: PTAC of Mental Harm to a Child (4 counts); Intentional Child Abuse-Bodily Harm (4 counts); Mental Harm to a Child (4 counts). (Please note that in Wisconsin, a large burden of proof lays with the prosecution in the successful prosecution with charges of Mental Harm to a Child.)
Also accused are second generation Caminitis, Mathew and Alina, the Wick's son Timothy, Andrea Wick, and finally, Maria and Timothy Stephenson. Please see the Sheriff's press release, linked below, for the entire list of the additional charges.
In a criminal complaint Phil is quoted as saying "the scripture is never wrong" and "pain is a good way to teach children."
The complaint says he also told them "if you spank early and it is done right then kids will be obedient", adding he didn't think bruises were telltale signs of something bad.
Church members say children and infants were punished for things such as being emotional, grumpy or crying, not sitting quietly through church, crying when being handed from a mother to another person or for potty training mistakes.
These members of the church are on record as saying that they believed a "one and a half month" old child is old enough to be spanked. They also go on to say that their preferred method of spanking is by the use of wooden spoon or a 12" – 18" wooden dowel with the diameter of a quarter. These implements were described to be used on the bare skin of young children, including infants as young as 2 months old. Every parent attested to the redness or bruising of the children's skin after such a bout of (so called) spankings.
As a note: Wisconsin Law draws the line between spanking and abuse at the creation of persistent redness or any bruising.
The twelve victims are described as children of the congregants and ranging in age from a few months old to six years old. It is also alleged that John Caminiti's charges also stem from the punishments that he doled out to the children of other congregants.
The Caminiti brothers have been released pending trial on a signature bond.
Links
Wisconsin State Journal: More people to be charged with child abuse for alleged Biblical punishment methods
Wisconsin State Journal: Black Earth pastor, brother charged with child abuse for spanking kids with dowels, rods
Dane County Sheriff's Press Release: Eight Face Charges in Child Abuse Investigation
WKOW Madison (ABC Affiliate): Eight arrested in Dane Co. church child abuse investigation – Photos of Caminiti brothers included
Comments open below
NLQ Recommended Reading …
'Breaking Their Will: Shedding Light on Religious Child Maltreatment' by Janet Heimlich
'Quivering Daughters' by Hillary McFarland
'Quiverfull: Inside the Christian Patriarchy Movement' by Kathryn Joyce