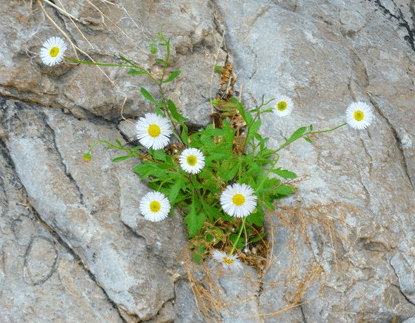 The Spiritual Abuse Survivor Blogs Network is a project of Vyckie Garrison and the guest writers at No Longer Quivering.
The network began when Vyckie noticed that NLQ forum member, Libby Anne, seemed to be doing a lot of processing of her quiverfull experience through frequent posts and comments. She encouraged Libby Anne to write her story for NLQ – which she did – and in the process, discovered that she loves blogging!
Around that time, due to on-going health issues, Vyckie was struggling to keep the No Longer Quivering site updated and rarely was able to write any new content herself. Recognizing Libby Anne's blogging potential as an opportunity to continue raising awareness of spiritual abuse, Vyckie encouraged Libby Anne to start her own blog and gave her a crash course in how to generate traffic and build a regular, growing readership which she had learned through trial and error in running NLQ. Using the established influence of NLQ, Vyckie helped to launch Libby Anne's blog, Love, Joy, Feminism and her success has been phenomenal.
While it might seem that helping Libby Anne's new blog to succeed would create competition and lure readers from No Longer Quivering, in fact, the opposite happened. As Love, Joy, Feminism took off and attracted new readers, Libby Anne frequently linked back to NLQ – and both sites have benefited from a continually increasing number of visitors.
More importantly, as a result of Vyckie and Libby Anne's collaboration – many more people are learning about the Quiverfull movement and the dangers of patriarchy and spiritual abuse.
This is a perfect example of mutuality and cooperation at work. It is the opposite of the top-down, somebody's-gotta-win-and-everyone-else-will-lose competitive nature of hierarchical patriarchy. We think it's very cool. 🙂
Through cross-promotion and collaboration, the Spiritual Abuse Survivor Blogs Network is a powerful way of supporting and promoting spiritual abuse survivors in our individual blogging efforts. We are working together toward a shared goal of increasing awareness of this issue of spiritual abuse – the control, the confusion, the devastation, our struggles, our triumphs, our survival and recovery.
Rather than being territorial and sectarian (as was the modus operandi of the abusive religious groups from which we have escaped), the Spiritual Abuse Survivor Blogs Network employs the proven, non-abusive strategy of teamwork to gain more visibility for all the individual survivor blogs – in this manner, we make more of a collective impact on Google's radar so that the search engines direct more people to read about this issue of spiritual abuse.
Recently, there has been a significant increase in the number of spiritual abuse survivors starting their own blogs – so many awesome, enthusiastic writers who deserve a significant platform! The Spiritual Abuse Survivor Blogs Network is committed to helping these survivors succeed.
Spiritual Abuse Survivor Blogs Network
NLQ Recommended Reading …
'Breaking Their Will: Shedding Light on Religious Child Maltreatment' by Janet Heimlich
'Quivering Daughters' by Hillary McFarland
'Quiverfull: Inside the Christian Patriarchy Movement' by Kathryn Joyce