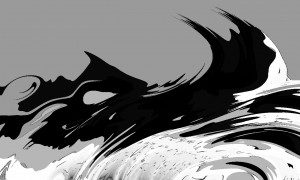 by Millipede
That what was forgotten….
All this time though a dark wave was cresting over our existence.
Through the years as my husband gained weight until he was morbidly obese, health problems cropped up, some requiring hospitalization. As you can guess the bills started coming in. While he was able to pay some of them, the larger one's were never fully paid off. Then there was the truck driving school lone. For a while, my husband was able to make the minimum payment. Then he got behind and was never able to get caught up. He would pay, but always be a month or to behind. All it would take was some other financial need to crop up and we would miss a payment. This made the already high interest rate go sky high as we were now in arrears. The original debt actually grew as a result of this.
For the last year of his job, we continued along, the truck driving loan was bad, but we kept going, hoping to survive. After all, the utilities and other monthly bills were getting paid. Eventually, we figured that he would get his loan payments caught up.
Then the worse happened. My husband lost his job. He fell asleep at the wheel and crashed the truck. Although not hurt bad and thankfully no one else was involved, he was fired as a result since it was ruled as a preventable "accident".
Our world came crashing around us. As sole provider, my husband's income was the lifeblood for keeping afloat. My inheritance money was long gone, the buck literally stopped with him. Worse, by now my husband weighed and incredible amount over four hundred pounds and could not do any job where he had to stay on his feet. This ruled out returning to the previous type of jobs that he had held and without any skills for a sit down job, he was not able to find work. When it became apparent that he couldn't land any other driving jobs, he quit trying to find any kind of work. Instead, he sold things that he owned as a quick fix. He also looked at getting on disability, but even this would take time.
It was at this time that I knew that I would have to go back to work. At first he didn't want me to. In fact when ever we argued about anything, he would say things such as "if this is going to be your attitude then I don't want you to work". Comments like this came not because I was beating him over the head about his not working, but because I dared to stick to my guns about something instead of giving in as I had in the past. At the time, it was more out of survival. I knew that something HAD to be done irregardless of his opinion. However, I think that he sensed that the first cracks were appearing our following "God's Order in the Home".
I remember being extremely worried about our future. It was more of needing to do the right thing and I felt that this was not the time to be worried about whether my actions conformed to the Patriarchal belief system. I also remember thinking that if things like my working outside the home and then making decisions of what to do with my income were an affront to "Order in the Home" than perhaps it was time to re examine our embrace of those ideas. I didn't do a whole lot of examining at the time. My main concern was landing a job and getting some money to pay bills and keep us going
This was only the first major wave. That year saw several other smaller waves each of which dealt crucial blows and which ensured that things would never be the same….
To be continued,
Comments open below
Part One | Part Two | Part Three | Part Four | Part Five | Part 6 | Part 7 | Part 8 | Part 9 | Part 10
NLQ Recommended Reading …
'Breaking Their Will: Shedding Light on Religious Child Maltreatment' by Janet Heimlich
'Quivering Daughters' by Hillary McFarland
'Quiverfull: Inside the Christian Patriarchy Movement' by Kathryn Joyce