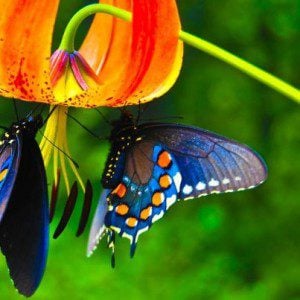 Lots happening around the blogosphere so every Thursday I'll be posting links to the most interesting or intriguing news in the world concerning NLQ.
Turns out that the sixteen year old girl Jack Schaap stands accused of abusing was also a student at Hyles-Anderson College. Looks like the majority of the First Baptist Church of Hammond, Indiana members that aren't rushing around the internet defending Schaap is standing behind the church in support – From The Christian Post – First Baptist Church of Hammond 'More United Than Ever'
This next one is actually from a blog for nannies E Nanny Source on discipline styles and it's an excellent resource for child discipline ideas and explanations of each type of discipline. They also linked to one of our pages – Authoritative Parenting and Emotional Repression by Latebloomer. From ENannySource – 30 Blogs Nannies Should Try for Discipline Ideas.
Libby Anne of Love, Joy, Feminism posted an excellent thought provoking piece on Patriarchy as a type of Idol and another on the spiritual abuse that is submission- Worshiping the Man: Christian Patriarchy as Idolatry and Just Obey: Christian Patriarchy as Spiritual Abuse
The pop culture site Buzz Feed posted this week that the courtship rituals of the patriarchal movement have started to go mainstream and be touted as wisdom instead of bondage. – In Biblical Betrothal, Couples Commit to Marriage Before Even Going on a Date
But the most talked about article this week is the one by ThinkProgress.org about how the American Family Association's Bryan Fischer is now calling for the kidnapping of children being raised in same sex parent families – Bryan Fischer: Children of Same-Sex Couples Must Be Saved Through "Underground Railroad" Kidnapping.
Comments open below
NLQ Recommended Reading …
'Breaking Their Will: Shedding Light on Religious Child Maltreatment' by Janet Heimlich
'Quivering Daughters' by Hillary McFarland
'Quiverfull: Inside the Christian Patriarchy Movement' by Kathryn Joyce