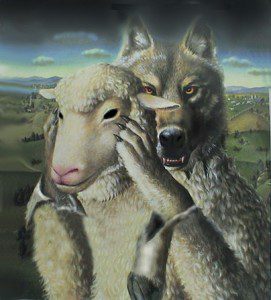 Looks like the deal Schaap signed on off gives the judge the option of sentencing him to a maxim of ten years in jail. That's way more than I thought he might have coming.
Also law enforcement are still investigating Hyles-Anderson College since Schaap had been vice president of the school and his victim took classes there. No word on exactly what they are looking into at the college.
No word yet on what went down during Jack Schaap's initial court appearance this afternoon.
Stuff Fundies Love – Plea Deals (When Denial Just Isn't Working Anymore)
Christian Post – Jack Schaap  of First Baptist Hammond Facing Ten Years in Prison for Teen Affair
While I was reading through the different accounts of Jack Schaap's legal troubles today I came across this page worth a view from The Christian Post – Five Characteristics of Child Sexual Offenders Within the Faith Community
Update: 8:30 EST – Turns out that the ten years Schaap agreed upon is the minimum they can sentence him to for that crime.  Also when Jack Schaap returns from prison he'll have to register as a sex offender wherever he moves. He was taken into custody this afternoon so he's behind bars even now. Sentencing hearing will be on Sept. 26th.
WISH TV.com – Ind. Pastor's sex charge deal calls for 10 years
Open comments below
NLQ Recommended Reading …
'Breaking Their Will: Shedding Light on Religious Child Maltreatment' by Janet Heimlich
'Quivering Daughters' by Hillary McFarland
'Quiverfull: Inside the Christian Patriarchy Movement' by Kathryn Joyce