by Vyckie Garrison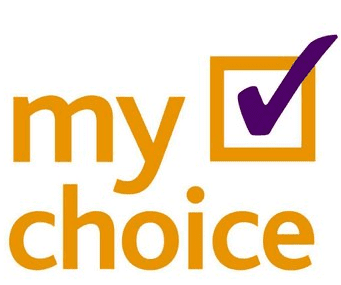 "A Woman's Choice" is a central issue in contemporary American culture, religion, and politics. Our society values Choice as an imperative freedom.
Although "liberated" women would never personally choose to forego birth control in favor of welcoming each and every pregnancy as an unmitigated blessing from God, and even though privately feminists may be repulsed at the TLC spectacle of mega-moms bearing a new baby every-other year, they will nonetheless defend the unrestricted right of Michelle Duggar and Kelly Bates to have as many children as these fecund women choose to produce.
Even submissive Christian Quiverfull women, who reject the feminist ideals of empowerment and bodily autonomy, tacitly accept the validity of Choice – as evidenced by their frequent, vehement assertions that they are living the extremely demanding "biblical family" lifestyle of helpmeet, prolific motherhood, home birthing, home schooling, cottage industry, hospitality, etc. – thoughtfully and deliberately – without coercion.
"This is MY choice," moms of many insist emphatically.
It has been said that the anti-feminist flight "back to patriarchy" is a women's movement. "True womanhood" is older women (e.g.: Michelle Duggar, Nancy Leigh DeMoss, Debi Pearl, Stacey MacDonald, Jennie Chancey, Nancy Campbell, etc.) teaching younger women to love their husbands and children, while being "discreet, chaste, keepers at home, good, obedient to their own husbands."
It is the women who attend the conferences, buy the books, listen to the teachings, search the scriptures – gleaning nuggets of information pertaining to "biblical families" to bring home for their husbands' and children's consumption.
Are they "drinking the Kool-Aid"? Brainwashed? Deceived? Have Quiverfull women been beaten into submission or bullied by fanatical, power-hungry male pastors? To outsiders, fundamentalist women often seem ignorant, ill-informed, illogical – perhaps even dim-witted or crazy.
Sure committed Christian women are choosing for themselves to live submissively and self-sacrificially – they are living martyrs willingly. But why?!
Comments open below
Vyckie Garrison started No Longer Quivering to tell the story of her "escape" from the Quiverfull movement. Over time, NLQ has developed into a valuable resource of information regarding the deceptions and dangers of the Quiverfull philosophy and lifestyle. Several more former QF adherents are now contributing their stories to NLQ and our collective voice makes these Quiverfull warnings impossible to dismiss or ignore.
The Spiritual Abuse Survivor Blogs Network
NLQ Recommended Reading …
'Breaking Their Will: Shedding Light on Religious Child Maltreatment' by Janet Heimlich
'Quivering Daughters' by Hillary McFarland
'Quiverfull: Inside the Christian Patriarchy Movement' by Kathryn Joyce