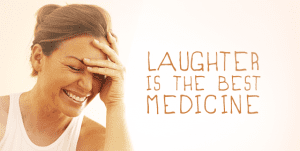 Laughter Is Good Medicine is a new feature at NLQ where things humorous pertaining to our journeys out of harmful theologies and situations will be posted as we stumble across them. Humor has a wonderful ability to show the absurdity of life and engage the minds of people.
In light of the laws Todd Akin and other Evangelical Patriarchal politicians sought to impose on half of society Mad magazine came up with some other laws Evangelical lawmakers might want to make regarding women's bodies.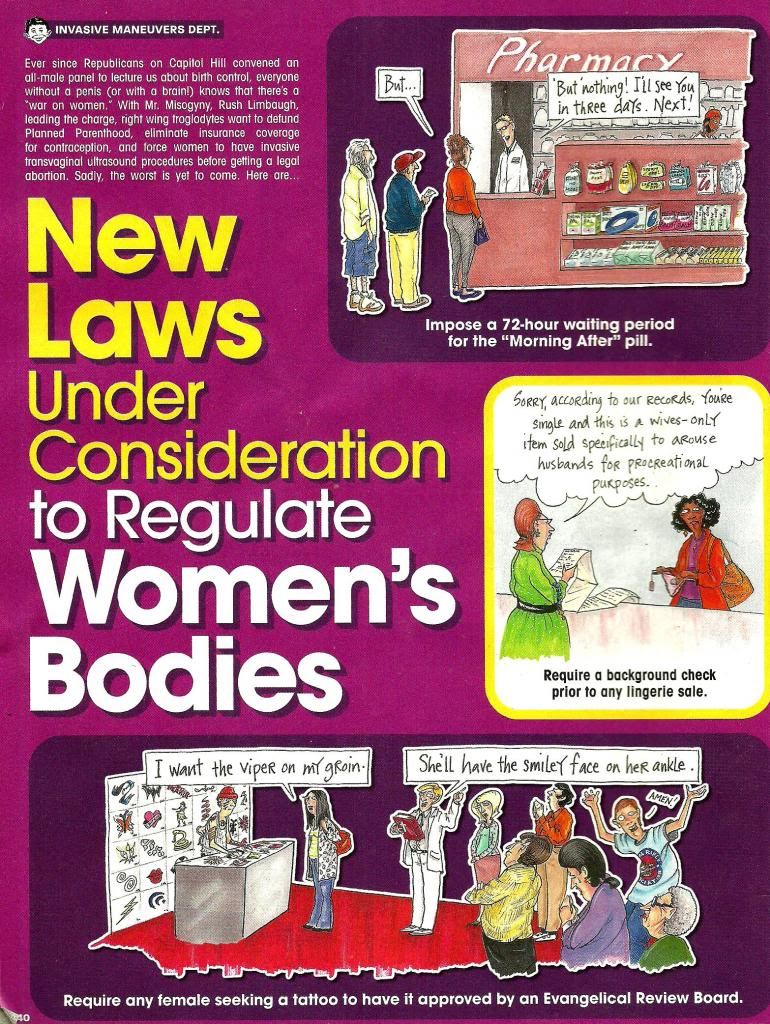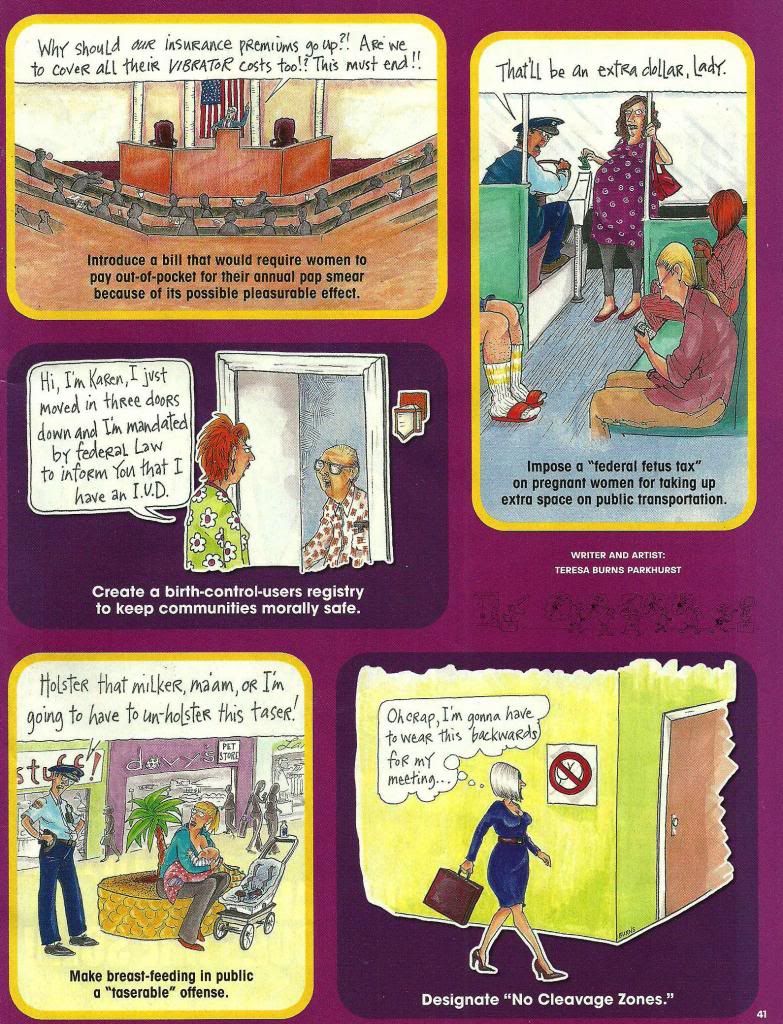 Happy Friday! Hope these make you laugh..
Comments open below