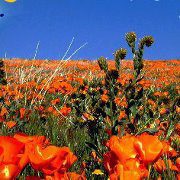 Instead of putting it on random Thursdays the links and news items are moving to Saturday. We'll also be featuring some of our Spiritual Abuse Survivor Blogs Network members blog postings as well each week.
Interesting week with the election happening in mere days and the sad aftermath of Hurricane Sandy. May the East Coast recover quickly and receive all the help they need.
According to Alternet Christian Fundamentalism feeds toxic US politics – http://www.alternet.org/how-christian-fundamentalism-feeds-toxic-partisanship-us-politics
Slacktivist has an interesting take on the Evangelical Fundamentalist Biblical view younger than a Happy Meal – http://www.patheos.com/blogs/slacktivist/2012/02/18/the-biblical-view-thats-younger-than-the-happy-meal/
Rachel Held Evans has come under fire from the Southern Baptist conference as well as LifeWay Christian Bookstores over her latest book "A Year of Biblical Womanhood" just for using that clinical word "vagina" twice in the book – http://www.huffingtonpost.com/morgan-guyton/why-al-mohler-doesnt-get-rachel-held-evans_b_2040823.html?utm_hp_ref=fb&src=sp&comm_ref=false#sb=1796607,b=facebook
But the biggest and silliest story in Quiverfull Evangelical Patriarchal land was that Michelle Duggar got a new hairstyle – http://dlisted.com/2012/11/01/lets-all-take-moment-remember-crunchy-curl-gloriousness-was-michelle-duggars-old-hair
Another 'Family Values' candidate pandering to the Christian Right is exposed as a pedophile sexual predator – http://www.addictinginfo.org/2012/11/01/another-anti-gay-gop-candidate-exposed-as-pedophile-indicted-on-113-charges/
Has the Christian church in the western hemisphere been misinterpreting the Bible? – http://www.patheos.com/blogs/jesuscreed/2012/11/01/misreading-the-bible-because-we-are-western/
Libby Ann from SBSBN has been on fire these last few weeks. She's taken on some difficult subjects such as abortion.
How I Lost Faith in the "Pro Life" Movement
Seven Recent Articles on Abortion Worth Reading
More on Laws and Abortion: A Response to Bad Catholic
Comments open below
NLQ Recommended Reading …
'Breaking Their Will: Shedding Light on Religious Child Maltreatment' by Janet Heimlich
'Quivering Daughters' by Hillary McFarland
'Quiverfull: Inside the Christian Patriarchy Movement' by Kathryn Joyce