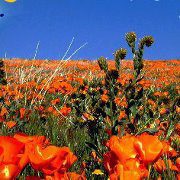 Most of today's links have to do with missteps by the Religious Right and the Evangelicals and the election. If you're sensitive to political talk then please don't click the links. Most of them are examining why pushing the religious agenda in the Republican party has been a failure.  America soundly rejected the ideas put forth that had their roots in Fundamentalism and Quiverfull.
How Evangelicals doomed the Republican Party by Frank Schaeffer – http://www.patheos.com/blogs/frankschaeffer/2012/11/how-the-evangelicals-doomed-the-republican-party-god-and-maybe-america/
Questions about the Christian Rights political influence from CNN blogs – http://religion.blogs.cnn.com/2012/11/07/election-results-raise-questions-about-christian-rights-influence/?hpt=hp_c2_7
Jesus or Fox News? Another by Frank Schaeffer- http://www.patheos.com/blogs/frankschaeffer/2012/11/do-christians-have-something-better-to-do-than-spending-the-next-4-years-hating-and-lying-about-president-obama-the-way-they-did-for-the-last-4-years/
Religious Right White Evangelicals cannot claim moral high ground from Slackivist- http://www.patheos.com/blogs/slacktivist/2012/11/08/why-the-white-evangelical-religious-right-can-no-longer-presume-to-claim-moral-superiority/
Who Owns a Daughters Heart? – http://bgbcsurvivors.blogspot.com/2012/11/fathers-and-daughters-who-owns.html#.UJq9smdP9EM
Love Till It Hurts – The Pearls Discipline Methods – http://www.elizabethesther.com/2012/11/love-until-it-hurts.html
If you've ever wondered what Dominionism then this is for you.  Theocracy Watch with What is Dominionism? – http://www.theocracywatch.org/
~~~~~~~~~~~~~~~~~~~~~~~~
The Spiritual Abuse Survivor Blogs Network
Today we are featuring our SASBN member Cindy Foster who blogs at Baptist Taliban and Beyond
A piece on recovering from stress in the ministry – Stress, Pride, Shame and Frogs
Jack Hyles of First Baptist Church of Hammond, Indiana daughter talks – Jack Hyles daughter reveals The Secret
~~~~~~~~~~~~~~~~~~~~~~~~~~
And now… a word or two about Jack Schaap..
This week has been interesting in the comments on the last piece posted here about the crimes of Jack Schaap. There is still a lot of interest in his situation so we're going to post a few updates.
The Chicago Sun-Times alleges that the sexual misconduct that Pastor Schaap was convicted of was only one of a number of inappropriate possibly illegal sexual incidents he participated in. He may have been doing this awhile and had people in leadership either turn a blind eye or refuse to believe he could do something like that –
Pastor's fall from grace wasn't one isolated incident.
Looks like Schaap's old church, the First Baptist Church of Hammond, Indiana is having hard financial times in the wake of his firing – Layoffs hit First Baptist Church of Hammond
Jim Binney talking from the pulpit that he knew when he first came to First Baptist last year he knew something was wrong with Jack Schaap in a video below. I wonder how quickly that church will kick him to the curb for daring to disagree?
Pastor Charles V Shifflett of the Virginia Piedmont is out of jail and is pastoring another Independent Fundamentalist Baptist church in the area.  He's back amidst a new flock with access to children and teens.
Now a confession. When I wrote about Jack Schaap and how churches sometimes hide the crimes of the pastor from the world I urged the abused to go to church leadership and law enforcement, the very ones that are sometimes complicit in covering up the abuse. I've had time to think since then and have concluded that there are better ways to go. Call up CPS or Social Services if the abuse is happening to someone under the legal age of consent. They are bound by law to investigate any claim of sexual abuse or physical abuse being reported and it seems like a better route than first calling law enforcement. If it's a church with a regional or state oversight board that's another route to go. I would advise anyone going to law enforcement or church elders to make sure you have a support group with you, friends, parents and others that you've confided in and make yourself heard. If nothing else there is always the press. Scream it from the rooftops if you have to.
If you have better ideas on how to tell authorities that someone is being sexually abused by clergy please hit us up in the comments.
Comments open below
NLQ Recommended Reading …
'Breaking Their Will: Shedding Light on Religious Child Maltreatment' by Janet Heimlich
'Quivering Daughters' by Hillary McFarland
'Quiverfull: Inside the Christian Patriarchy Movement' by Kathryn Joyce