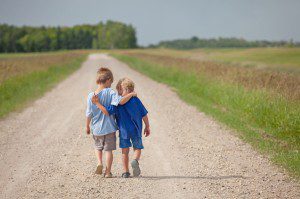 Pushing back the submission deadline to Monday December 3, 2012 but if you want to submit after that time frame we'll get your answers up and published as soon as possible. This is the last segment. Posting of the answers will start shortly after the 3rd. Thanks again for participating!
1. Did you change how you parented after leaving Patriarchal Fundamentalist behind? What were the changes?
2. How did your children react to the changes due to leaving your old belief set behind?
3. What was the most important thing you learned about your children and your parenting style?
4. Please share anything I haven't asked about but you wish to impart.
Email your answers to CaluluNLQ@gmail.com and thank you again!
Comments open below
NLQ Recommended Reading …
'Breaking Their Will: Shedding Light on Religious Child Maltreatment' by Janet Heimlich
'Quivering Daughters' by Hillary McFarland
'Quiverfull: Inside the Christian Patriarchy Movement' by Kathryn Joyce