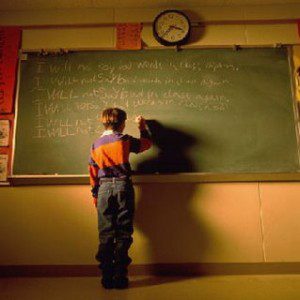 If you'd like to participate in the Parenting Project please take a look at the Introduction and Childhood Questions.
Today's questions deal with the way you were parented or disciplined during your school years and your parents interaction with the school rules. Were they on board with the ways in which your teachers tried to make you behave and educate you?
1. How did the discipline you received at school differ from that at home?
2. Were you homeschooled? If so did the parenting/discipline you received differ during your homeschooling hours or even between siblings?
3. If you were not home schooled did your teachers tell your parents of your misdeeds or failures at school? Did your parents punish you again?
4. Were you expected to do your home work daily? Which parent helped you with your homework and school projects the most?
Comments open below
The Parenting Project Introduction
The Spiritual Abuse Survivor Blogs Network
NLQ Recommended Reading …
'Breaking Their Will: Shedding Light on Religious Child Maltreatment' by Janet Heimlich
'Quivering Daughters' by Hillary McFarland
'Quiverfull: Inside the Christian Patriarchy Movement' by Kathryn Joyce