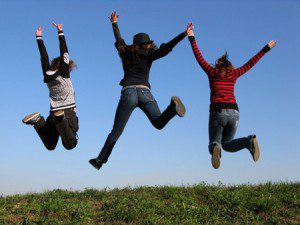 The next set of questions for the Parenting Project has to do with how you were parented as a teenager and how that affected your future parenting.
1. Did the type of parenting or discipline change as you moved into your teenage years?
2. Were you rebellious as a teen? How did your parents react to your changing self?
3. Did one parent cut you more slack on misbehavior/rebellion than the other?
4. At what age did your parents decide you could date? How did you feel about that?
5. When did your parents start treating you as an adult and stop their 'hands on' parenting?
6. Overall, how do you feel your parents did at their job of parenting you? What did you take away from that that you yourself decided to do or not do?
Introduction | Childhood | School |
Comments open below
The Spiritual Abuse Survivor Blogs Network
NLQ Recommended Reading …
'Breaking Their Will: Shedding Light on Religious Child Maltreatment' by Janet Heimlich
'Quivering Daughters' by Hillary McFarland
'Quiverfull: Inside the Christian Patriarchy Movement' by Kathryn Joyce