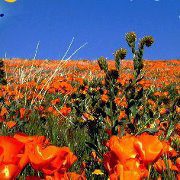 Reposting a press release from Recovering From Religion
Sunday, December 16th, 2012 — Former Westboro Church member, son of Fred Phelps Sr. & now prominent secular & LGBT activist Nathan Phelps issues the following official statement in response to the Twitter message from Shirley Phelps-Roper stating WBC's intent to protest the Sandy Hook funerals:

"My heart goes out to the grieving families as well as the rest of the surrounding community during this time of unthinkable mourning & tremendous loss. The news that my sister & the rest of my family intend to protest the funerals of those lost in this national tragedy is, to me, a stark reminder that anyone's interpretation of religious texts serve more as a reflection to the character of those reading it than whatever the author intended in the first place. My sincere hope is that the Sandy Hook community is able to grieve & mourn privately, & with whatever peace can be had in knowing the rest of the world mourns with you.

"To those considering offering WBC an alternative to protesting these funerals, I say, 'let them show up'. WBC is running out of money & their leader is a frail old man whose power & reach is tremendously limited to those who provide them an audience. Their recent tactic has been accepting media air time in lieu of protesting high profile funerals. By allowing them this luxury, they get free publicity with no effort or expense on their part, while potentially traumatizing a much wider audience than those strong enough to stand against them in silent but effective counter-protest. These counter-protests have, many times, prevented the grieving mourners from being impacted by WBC's childish, attention seeking behavior. Please do not allow WBC the option of a less costly alternative. By calling their bluff, they will either ask for police protection, which allows police to control where they are located, or not request police protection, which would clearly be an unwise decision considering the emotionally charged environment they will be entering. Either way they alone will bear their costs, along with sole responsibility for harassing the community, without the benefit of a national platform in which to do it."

Nate Phelps sits on the Board of Directors of, and acts as the Group Development Director in Canada for, the international organization Recovering From Religion, also known as RR. RR provides local support group resources to anyone who has experienced the negative impact of religion in their lives as they explore their own personal journey away from supernatural belief. RR was founded in 2009 by Dr. Darrel Ray, & is led by Executive Directors Jerry DeWitt & Sarah Morehead.
Comments open below
NLQ Recommended Reading …
'Breaking Their Will: Shedding Light on Religious Child Maltreatment' by Janet Heimlich
'Quivering Daughters' by Hillary McFarland
'Quiverfull: Inside the Christian Patriarchy Movement' by Kathryn Joyce