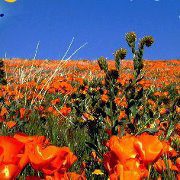 Why Churches Are Dying from The Christian Left offers a quick explanation of how a successful church can quickly devolve into hateful behaviors that run off members – http://www.thechristianleftblog.org/1/post/2012/11/why-churches-are-dying.html
Interesting thoughts on the 'War on Christmas' from a pastor at the Sojourner website – http://sojo.net/blogs/2012/11/30/war-christmas-sign-minister
From Mercy Ministry Survivors – Recovery of my Christian Faith post-Mercy Ministries – http://www.mercysurvivors.com/recovery-of-my-christian-faith-post-mercy-ministries/
Vyckie Garrison spoke at Eschaton 2012 in Ottawa, Canada last week. Coverage from the Ottawa Citizen http://www.ottawacitizen.com/business/Ottawa+skeptics+hold+conference+question+everything/7639572/story.html
How the Amish discipline their children – http://www.huffingtonpost.com/donald-kraybill/amish-children-the-spanki_b_770649.html?utm_hp_ref=fb&src=sp&comm_ref=false
Couple who prayed for their daughter as she died from untreated diabetes may face no jail time – http://kstp.com/news/stories/S2854524.shtml?cat=1
Frank Schaeffer talks about his journey out of being a controlling Evangelical father – http://www.patheos.com/blogs/frankschaeffer/2012/12/how-to-keep-your-mate-even-if-you-are-a-semi-evolved-recovering-evangelical-controlling-bastard/
Wonkette reviews the A Beka textbook "World History & Cultures in Christian Perspective" in their piece Fun With Christianists – http://wonkette.com/482983/fun-with-christianists-things-you-can-learn-in-a-christian-world-history-cultures-textbook-part-1
Bill Reichart of Ministry Best Practices compared people leaving a church to excrement in Top 10 Reasons People Leave Your Church.
~~~~~~~~~~~~~~~~~~~~~~~~~~~~~~~~~~~~~~~~~~~~
Reminder! NLQ has a Facebook Support Group!
NLQ Support is a "closed" and "private" group associated with No Longer Quivering – a gathering place for those escaping and healing from spiritual abuse.
We offer personal, non-judgmental support along the journey of recovery. The group is a safe place to discuss and process our experiences with high-control, high-demand religious groups.
As former Quiverfull believers, we understand your struggles and we will provide support and encouragement as you transition to a healthier spirituality and lifestyle.
To join the NLQ Support Group, send a friend request to Vyckie: http://www.facebook.com/vyckieg along with a note requesting to be added to our group.
Questions? Email: CaluluNLQ@gmail.com
Comments open below
NLQ Recommended Reading …
'Breaking Their Will: Shedding Light on Religious Child Maltreatment' by Janet Heimlich
'Quivering Daughters' by Hillary McFarland
'Quiverfull: Inside the Christian Patriarchy Movement' by Kathryn Joyce