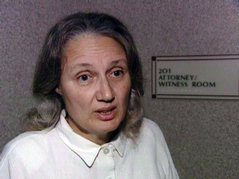 A comment on one of the several recent postings about Judy Kay Jones recent arrest from a reader:
I don't have a platform on which to say these things, so I am taking advantage of this comment section. My main purpose in comminting is to make people aware of Judy's husband, Jerry. He is a convicted child molester. He has been convicted in three different states, twice in South Dakota. He is currently in the State Prison in Sioux Falls serving five years for sexual contact with a minor. I wonder if Judy feels the need to control others, because she feels so out of control in regard to her husband. It doesn't really matter why, I guess. I REALLY want people to know about her husband though, because she doesn't warn anyone about him. She has unsuspecting mothers with their young daughters over to her home. She even lets him play movies for the children and "watch" them. He is set for release next year in October, I believe. If he lives until then, I want absolutely everyone to know about him, so they can protect their children from him.
What is this? Does Judy practice the same thing she tells her clients? Keep your mouth shut? I guess she didn't want to afford her clients the ability to make informed choices about her care for them. Jerry her husband used to sit the children of her clients, even after multiple child molestation convictions. She surely didn't share that information.
After a few moments alone with Google and Judy's husband's name this popped up: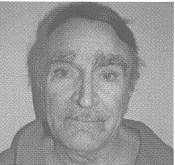 Last Known Address: INCARCERATED / PRISON, SIOUX FALLS, SD 57117
Race:
WHITE

Sex:
Male
Eyes:
BLUE
Height:
6'1
Hair:
BROWN
Weight
210 lbs.
Age/DOB:
12/18/1937
Offense or Statute
Offense/Statute: FELONY SEXUAL CONTACT WITH A MINOR UNDER 16
Under the sex offender registry rules Judy Kay Jones would have been required to disclose her husband's status as a registered sex offender before bringing into her home her clients on midwifery visits since he is in the home. If he's watching or entertaining those children will she inform the parents that there is a registered sex offender in the home, who's likely been banned from contact with children as part of his release conditions? Did she tell anyone? Will she tell anyone in the future? How many young girls did Jerry have access to when he was with Judy?
Frightening to think the sheer numbers of possible victims he had access to through Judy's midwifery practice.
Comments open below
NLQ Recommended Reading …
'Breaking Their Will: Shedding Light on Religious Child Maltreatment' by Janet Heimlich
'Quivering Daughters' by Hillary McFarland
'Quiverfull: Inside the Christian Patriarchy Movement' by Kathryn Joyce