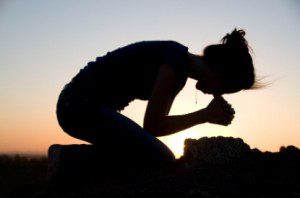 Many of the emails we get here at No Longer Quivering involve asking for help, either asking for help dealing with the fall out of leaving an abusive cult-like situation or asking for advice or help to get someone else out. Because of the flood of emails coming in asking for help it's time we put together a page with resources and help links.
Listed below is a list of helpful sites/services. What I'd like to do is ask everyone that knows of something not listed below to add it into the comments so we can compile that resource page. The more knowledge, the easier it will be for those trying to recover from spiritual abuse to get that help so they can move forward into a healthier life.
Help for daughters and young women escaping patriarchy & quiverfull – Quivering Daughters – http://www.quiveringdaughters.com/
Domestic Violence – End Violent Encounters (EVE) has a long list of resources and help – http://www.eveinc.org/main/
Help for Baptists that have been abused by their pastors – Stop Baptist Predators – http://stopbaptistpredators.org/index.htm
Recovering from Religion – http://recoveringfromreligion.org/
Find a therapist to help you – The Recovering from Religion Secular Therapist Project – http://www.therapistproject.org/index.php
Free church-based counseling in your community – Stephen Ministries –
http://www.stephenministries.org/
The National Domestic Abuse Hot Line – www.thehotline.org
There are oodles more links that could go here. Please add to the list and help out someone struggling to leave or recover. Simply post a short explanation of the link and the link. Thanks for helping out!
Comments open below
NLQ Recommended Reading …
'Breaking Their Will: Shedding Light on Religious Child Maltreatment' by Janet Heimlich
'Quivering Daughters' by Hillary McFarland
'Quiverfull: Inside the Christian Patriarchy Movement' by Kathryn Joyce