Child Evangelism Fellowship's Christian Youth In Action (CYIA) is a favorite venue for socialization and mission work for many large-family Christian homeschoolers. Quiverfull teens often attend CEF's Children's Ministries Institute or a CYIA summer camp to receive training in "effective and engaging ways to teach children about God."
Three of my older daughters attended a week-long CYIA camp as teenagers, and for the most part, it was a fun, enjoyable experience which taught them leadership skills and helped build their self-confidence. We believed CEF's 5-Day and Good News Clubs were excellent ways to spread the Gospel message to unsaved children in local neighborhoods and (the evil, secular) public schools.
Recently, I came across a documentary-style YouTube video titled: Sophia Investigates The Good News Club, which has me re-examining just how "harmless" CEF/CYIA's children's outreach ministries are … take a look: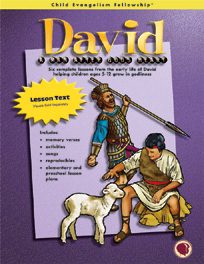 Notice Child Evangelism Fellowship's "Good News" lesson of Saul's incomplete genocide of the Amalekites: Partial obedience is disobedience. God commanded Saul to utterly destroy all the Amalekites – men, women, children and livestock. But "hard-hearted," disobedient Saul spared the King and also kept the prime flocks and herds to be sacrificed to the Lord. When confronted post-mortem by the prophet Samuel, Saul makes excuses and displays a "cavalier attitude toward his own sin" – he does not take God's commandment seriously enough to obey Him to the letter.
I remember this lesson – and it reminds me why, as strict, fundamentalist parents of more children than we were actually equipped to handle, "instant joyous obedience" was a highly valued character quality in our home. We parroted these phrases: "Delayed obedience is disobedience." "Partial obedience is disobedience."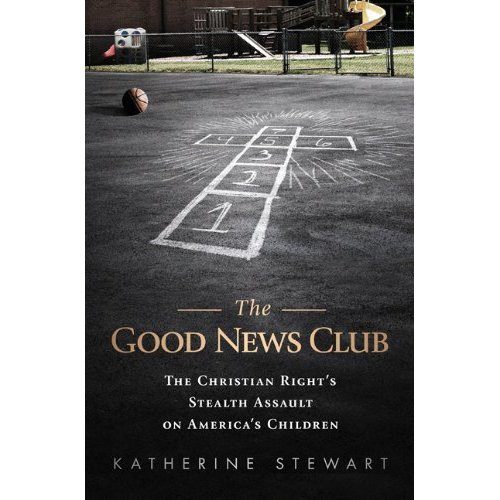 As Katherine Stewart, author of The Good News Club: The Christian Right's Stealth Assault on America's Children, points out, "Pretty much every lesson that the Good News Club gives involves reminding children that they must, at all costs, obey. If God tells you to kill nonbelievers, he really wants you to kill them all. No questions asked, no exceptions allowed."
This is just one among many of Child Evangelism Fellowship's character lessons which teach and reinforce the patriarchal ideals of Quiverfull families. The curriculum emphasizes Young Earth Creationism, submission to authority (unless the authority is secular, in which case, CEF material engenders a persecution complex), the Dominion Mandate and a return to a theocratic form of government based on Mosaic Law, and only those who hold to a narrowly-defined fundamentalist world view are truly saved – all others must be evangelized and warned of their eminent danger of judgment and God's wrath.
When our family was involved in the Nebraska Christian Home Educators Association, I noticed that all those families whom I truly admired – the large families with perfectly obedient, respectful children who adored their many siblings – the godly families whose older daughters felt called by the Lord to forego college in order to stay at home and serve their families by homeschooling their younger sisters and brothers – the respectable families whose adult sons were bold young leaders in the local Republican party – the homeschool graduates who were recently newlywed through the courtship process – these Quiverfull families were all very active in the Christian Youth In Action and Child Evangelism Fellowship programs.
At the time, I did not see my own hypocrisy in homeschooling my children in order to have a high level of control over the ideas/ideologies to which they were exposed – but then sending my kids out to "evangelize" the neighborhood children without any regard whatsoever as to their parents' wishes and in fact, if those children came from non-religious or nominally religious homes, or if they practiced forms of Christianity which we considered "cultic," all the better that my kids should share the "Truth" with those poor unsaved children and encourage them to go back home and evangelize their moms and dads.
If your family is involved in CEF/CYIA, please consider the following – pay special attention to the omitted themes of the Good News Clubs curriculum:
For more information regarding "the dark side of Child Evangelism Fellowship," check out these links:
Intrinsic Dignity: Archive for the "Child Evangelism Fellowship" category
The Good News Club: A Critique
Comments open below
Read everything by Vyckie Garrison!
Vyckie Garrison started No Longer Quivering to tell the story of her "escape" from the Quiverfull movement. Over time, NLQ has developed into a valuable resource of information regarding the deceptions and dangers of the Quiverfull philosophy and lifestyle. Several more former QF adherents are now contributing their stories to NLQ and our collective voice makes these Quiverfull warnings impossible to dismiss or ignore.
The Spiritual Abuse Survivor Blogs Network
NLQ Recommended Reading …
'Breaking Their Will: Shedding Light on Religious Child Maltreatment' by Janet Heimlich
'Quivering Daughters' by Hillary McFarland
'Quiverfull: Inside the Christian Patriarchy Movement' by Kathryn Joyce