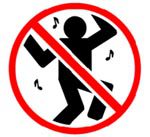 by Bruce Gerencser
It's September of  1971 and I am fourteen and a ninth grade student at Central Junior High School in Findlay, Ohio.
Seven months later, in April of 1972, my parents divorced, and a  few months after that Mom married her first cousin and Dad married a 19-year-old who had a little girl.
Needless to say, life at home was anything but love, peace, and harmony. I hated my parents for getting divorced. I hated my Dad for marrying a girl who was only four years older than me. Dad lied to me about their relationship and I wondered if the little girl's father was my Dad.
I stayed away from home as much as I could. Dad was busy with his "new" family so my siblings and I were left to our own devices.
I spent a lot of time at the local YMCA. I didn't have the money for a membership so I learned the fine art of sneaking into the Y.  For two years I snuck into the Y and went swimming and played basketball.
Dad started G and B Train Shop with Gary Zissler, a man Dad met at church. The store mainly sold Lionel, American Flyer, and HO trains. I worked at the store in the evenings. Dad paid me twenty-five cents an hour minus the cost of the pop I drank.
Our family attended Trinity Baptist Church in Findlay, Ohio. Trinity was a large Independent Baptist Church pastored by Gene Milioni.  Ron Johnson was the assistant pastor and Bruce Turner was the youth pastor.
After Pastor Milioni married my Dad and his second wife, my Dad and siblings stopped going to church.  I, however, immersed myself in the church, attending church every time the doors were opened.
The church became my family. Most of my close friends attended Trinity and the church provided me with everything I found lacking in my home life.
In the Fall of 1972, my tenth grade year at Findlay High School,  Al Lacy held a revival at Trinity Baptist Church. One night I came under great conviction and I went down to the altar, confessed my sins, and asked Jesus to save me. A week later I was baptized and not to long after that I publicly confessed before the church that I believed God was calling me into the ministry. I was fifteen.
My life changed dramatically after I got saved. I started carrying my Bible to school and I witnessed to my non-Christian friends.  My non-Christian friends thought I had lost my mind and some of my Christian friends did too.
I have always been an all-in kind of person. I don't do half-way , so when it came to being a Christian I was 100% committed to Jesus. I took seriously what I heard the pastors preach.  In my young mind, I saw the pastors as speaking for God. After all, everything they preached about came straight out of the Bible.
Trinity was an Independent Fundamentalist Baptist church, affiliated with the Baptist Bible Fellowship.  The pastors preached against rock music, premarital sex, mixed swimming, going to movies, short skirts and pants on women, and long hair on men. Remember, it was the early 1970's and mini-skirts and maxi-dresses were popular and  men wore their hair long
Like a good Baptist boy, I tried to follow the rules to the letter.  The pastors at Trinity were against any kind of dancing.  In a previous post I wrote about how the no-dancing rule affected me:
I vividly remember ninth grade year at Central Jr High. The Phys Ed teacher decided to teach square dancing.  I was all for learning to square dance.  This would be my only opportunity to touch the cheerleaders. Unfortunately, Pastor Milioni put an end to my carnal desires. He came to  school and made a fuss about the square dancing class. Next thing I know, I am being forced to sit with the fags (talking as we did in the 1970's, I do not use such language today) who refused to take Phys Ed.  This was a punishment worse than death. (Pastor Milioni also came to my school to complain about the choir singing Jesus Christ Superstar. I had to quit choir)

The school held regular dances, social events that everyone attended, well everyone but this good Baptist boy.  I went through a period of time where I was really upset about all the rules and restrictions so I would stay overnight with a non-Christian friend and I would go to the dances with him.  I did this numerous times. I don't know if my parents ever caught on. If they did, they never said a word.
I came through the 1970's with my Baptisthood intact.  I never smoked cigarettes, drank, or smoked dope. I didn't listen to rock music, kept my hair cut short,  and I successfully made it through High School as a virgin. Not the I didn't want to have sex…I did…but I was afraid of what might happen if I did and I didn't think any of the church girls I dated were "
willing
."  (I found out a few years ago,  after talking to some of the girls I went to church with,  that they were more "
willing
" than this naïve Baptist boy thought they were) 
1971-72, was a year I will never forget, How about you? Is there a year in your life that stands out from the mundane and ordinary course of life? Please share your thoughts in the comment section.
Notes
I came down with mumps and chicken pox in 1971-72.  I also had swelling in my hips and elbows that the doctor called "growing pains."  I have often wondered if my health problems began at this time.
I wrote about my time at Trinity Baptist Church in Fundy World Tales Part Two, Fundy World Tales Part Three, Fundy World Tales Part Four.
Comments open below
Read everything by Bruce Gerencser!
Bruce Gerencser spent 25 years pastoring Independent Fundamental Baptist, Southern Baptist, and Christian Union churches in Ohio, Michigan, and Texas. Bruce attended Midwestern Baptist College in Pontiac, Michigan. He is a writer and operates The Way Forward blog. Bruce lives in NW Ohio with his wife of 32 years. They have 6 children, and five grandchildren.
The Spiritual Abuse Survivor Blogs Network
NLQ Recommended Reading …
'Breaking Their Will: Shedding Light on Religious Child Maltreatment' by Janet Heimlich
'Quivering Daughters' by Hillary McFarland
'Quiverfull: Inside the Christian Patriarchy Movement' by Kathryn Joyce