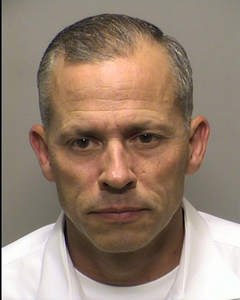 Guessing that all those identical letters from IFB Schaap followers didn't help him much after the FBI called them " Sincere ignorance and conscientious stupidity" in the sentencing memorandum.
Apparently the federal sentencing guidelines for this crime are recommended to be 14 years so the judge added on 2 years to the plea agreement sentencing recommendation because he was uncomfortable giving 4 years below that guideline. No word on how many years he will actually be required to serve before coming up on patrol or which federal facility he will be incarcerated at.
I hope the IFB members issuing death threats and just generally harassing the victim and her family will stop now. Enough damage has been done and there are no winners here.
Will add links as various media outlets report in.
ABC TV Chicago – Jack Schaap, ex-Indiana pastor of mega church gets 12 years for teenage sex
Chicago Magazine – Jack Schaap Will Serve 12 Years for Sex with a Minor
Hammond Community.Net – Schaap sentences to 12 years for sexual relationship with teen parishoner
Comments open below
NLQ Recommended Reading …
'Breaking Their Will: Shedding Light on Religious Child Maltreatment' by Janet Heimlich
'Quivering Daughters' by Hillary McFarland
'Quiverfull: Inside the Christian Patriarchy Movement' by Kathryn Joyce