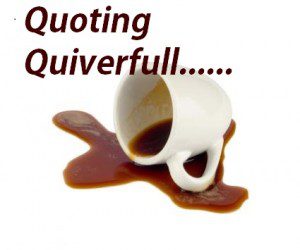 by Reb Bradley in an interview at Divine Caroline
The title of my new book Born Liberal, Raised Right makes it sound like it's a parenting book, but it is not. It is an analytical work that looks at social trends and political philosophies, and reveals how parents, by their style of parenting, create the worldview and character of each generation of adults.

Ten years ago, I observed that America's morals were rapidly disintegrating. Since 1960, the rate of violent crimes has tripled. As the crime rate grows, academics are slipping—SAT scores have dropped more than 60 points in that same time. Sexual promiscuity has become so rampant that 1 of every 4 college coeds has an STD. Illegal drug use is up 400 percent in the last forty years and families are breaking up more than ever before. If our nation were a family, I would have prescribed counseling years ago.

The book is my effort to counsel America. As a parenting counselor, I look at a troubled family and help the parents chase down the root causes of their difficulties. I specialize in helping people find their blind spots. In Born Liberal Raised Right, I assume my role as a parenting counselor and trace our nation's problems back to core issues, which center on a misunderstanding of human nature and the means by which government and parents can cultivate good citizens.

The key message I try to convey in the book is that our culture is in moral decline because parents no longer know how to raise children with good character. Consequently, our nation consists primarily of grown up children who lack the self-control and personal responsibility needed for a healthy society. When those children become lawmakers, activists, and judges, their style of leadership often reflects that of the homes in which they grew up.

Presently, our government tries to corral the problem more than cure it. That's like catching leaks in a bucket rather than patching the roof. If we continue on this path, we will continue our decline, because well-funded academic instruction, afterschool programs, and gun control laws do not give character—parental training does. If those who govern took to heart the lessons I cover in my book, our nation would certainly grow stronger. However, it is primarily parents who must grasp what I am saying.
Comments open below
QUOTING QUIVERFULL is a regular feature of NLQ – we present the actual words of noted Quiverfull leaders and ask our readers: What do you think? Agree? Disagree? This is the place to state your opinion. Please, let's keep it respectful – but at the same time, we encourage readers to examine the ideas of Quiverfull honestly and thoughtfully.
NLQ Recommended Reading …
'Breaking Their Will: Shedding Light on Religious Child Maltreatment' by Janet Heimlich
'Quivering Daughters' by Hillary McFarland
'Quiverfull: Inside the Christian Patriarchy Movement' by Kathryn Joyce