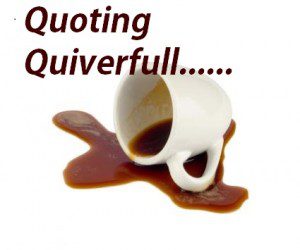 Jonathan Lindvall of Bold Christian Living
Still, Biblically, the parents' role (and particularly that of a woman's father) is very significant. I suppose it is theoretically conceivable the Lord would lead a woman to enter a betrothal covenant and marry without her father's blessing, but I would not recommend assuming that without a direct revelation confirmed by other godly people. Even then, this would seem to me to be scripturally exceptional.

We are not under the law, but one of the major roles of scripture is to instruct us regarding what is normative. We are to be led by the Spirit, but the scripture is intended to help us "incline our hearts" to God's ways by anticipating (leaning toward) what the Spirit is likely to lead.

With that in mind, in Numbers 30 there is an interesting discussion about the vows of women. A woman's father, or if she is married, her husband, can overrule any vow she makes, in the day he hears of it. If he disagrees with the vow and renounces it on that day, it is not a valid vow in God's eyes. However, if he lets that initial day pass after hearing it, he can no longer overrule the vow, and it "shall stand" (Num. 30:4).

The underlying principle is that God intends most women to be protected by the man who is her authority. The next verse (Num. 30:5) confirms, "But if her father overrules her on the day that he hears, then none of her vows nor her agreements by which she has bound herself shall stand; and the LORD will release her, because her father overruled her." The passage goes on to apply this principle to married women with their husbands.
Comments open below
QUOTING QUIVERFULL is a regular feature of NLQ – we present the actual words of noted Quiverfull leaders and ask our readers: What do you think? Agree? Disagree? This is the place to state your opinion. Please, let's keep it respectful – but at the same time, we encourage readers to examine the ideas of Quiverfull honestly and thoughtfully.
NLQ Recommended Reading …
'Breaking Their Will: Shedding Light on Religious Child Maltreatment' by Janet Heimlich
'Quivering Daughters' by Hillary McFarland
'Quiverfull: Inside the Christian Patriarchy Movement' by Kathryn Joyce