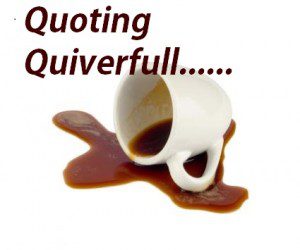 by Adam Griffin of The Village Church Flower Mound "Raising Kids the World Will Hate"
Trigger warning – This is one with the type of abusive views that might trigger some.
I have a strong, and certainly not uncommon, desire for my child to be validated by the love of other people. Most parents want their son or daughter to be a lovable person, and it's that desire that makes John 15:19 so important and so transformative when it comes to the way we prepare our children for the future. Christ tells His disciples, "If you were of the world, the world would love you as its own; but because you are not of the world, but I chose you out of the world, therefore the world hates you." It's not just John 15:19, either. There are many Scriptures that describe the adversarial relationship that God's followers will have with those who are not believers.

Reading this, I realized that if God answers my prayer for my son to be a follower of Christ, people will hate him. People will absolutely, unquestionably be repulsed by my son.

If God graciously saves my Oscar, people will call him a bigot and a homophobe. Some will ridicule him as a male chauvinist as they scorn his "sexist" beliefs. He'll be despised as closed-minded for saying that Jesus Christ is not only God but the only God. He will probably meet a girl who insults his manhood or considers him old fashioned for waiting until marriage to have sex. His peers will think him a prude. Bullies will call him a coward. His integrity will draw insults like "goody two shoes" (I don't even know what that means).

Teachers will think that that my son ignores scientific facts about our origins, prompting his classmates to mark him an idiot. People will tell him he has been led astray by his parents down an ancient path of misguided morality masked as a relationship with God. Financial advisors will think he's irresponsibly generous. When he takes a stand, there will be those who will not tolerate his intolerance. He will be judged as judgmental. He will have enemies, and I'll be asking him to love them, and even for that he'll look foolish.

If you're like me and hope for your kids to be fully devoted followers of Christ, then we need to be raising up a generation who is ready to be distinctly different from their peers. In a lot of ways, that's the opposite of my natural inclination in how to raise my son. Raising kids who are ready to be hated means raising kids who unashamedly love God even in the face of loathing and alienation. Regardless if the insults of the world are naive or legitimate, I pray our children will be ready to stand firm in the midst of a world that hates them.
Comments open below
QUOTING QUIVERFULL is a regular feature of NLQ – we present the actual words of noted Quiverfull leaders and ask our readers: What do you think? Agree? Disagree? This is the place to state your opinion. Please, let's keep it respectful – but at the same time, we encourage readers to examine the ideas of Quiverfull honestly and thoughtfully.
NLQ Recommended Reading …
'Breaking Their Will: Shedding Light on Religious Child Maltreatment' by Janet Heimlich
'Quivering Daughters' by Hillary McFarland
'Quiverfull: Inside the Christian Patriarchy Movement' by Kathryn Joyce