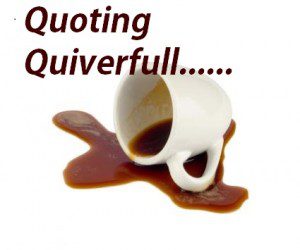 by Anna Sophia and Elizabeth Botkin of Visionary Daughters "How to be a Better Daughter to Your Father" – June 17, 2008
Don't panic if your father makes a decision you don't agree with. Have faith in God's ability to lead through your father, imperfect though he is,knowing that God will bless your obedience.

You can help your father by being different from the average girl who is never content and pressures her father to give her a more "normal" life. Some fathers are afraid to lead their families into more biblical paths because of what they know would be their daughters' response — "No, Dad, that would make us look too different, and all my friends think I'm really weird already."

You can also help your father by letting him know that he has a daughter who wants to give and not take, and isn't thing-hungry. Some fathers can't focus on leading their families spiritually or on fighting the Lord's battles because they have to work themselves to death as wage slaves to satisfy their wives and children, who are clamoring for more things.

When husbands and fathers know they can depend on their wives and daughters to be content and confident in their leadership, it gives them the confidence to be more peaceful, more visionary, more entrepreneurial, more full of faith, and more bold in their leadership.
Comments open below
QUOTING QUIVERFULL is a regular feature of NLQ – we present the actual words of noted Quiverfull leaders and ask our readers: What do you think? Agree? Disagree? This is the place to state your opinion. Please, let's keep it respectful – but at the same time, we encourage readers to examine the ideas of Quiverfull honestly and thoughtfully.
NLQ Recommended Reading …
'Breaking Their Will: Shedding Light on Religious Child Maltreatment' by Janet Heimlich
'Quivering Daughters' by Hillary McFarland
'Quiverfull: Inside the Christian Patriarchy Movement' by Kathryn Joyce