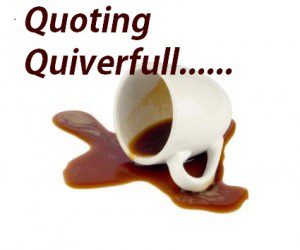 Rick Warren from Saddleback Church
It was a lifelong battle lost, despite consultation with top doctors, counseling, medication and floods of prayer. Despite all that, Warren wrote. "this was an illness that was never fully controlled and the emotional pain resulted in his decision to take his life."

"I'll never forget how, many years ago, after another approach had failed to give relief, Matthew said 'Dad, I know I'm going to heaven. Why can't I just die and end this pain?' " Warren recalled.

Even so, Matthew Warren spent his short life reaching out to others, his father said, calling him, "an incredibly kind, gentle and compassionate man," with "a brilliant intellect and a gift for sensing who was most in pain or most uncomfortable in a room. He'd then make a bee-line to that person to engage and encourage them."
Comments open below
Although we here at NLQ frequently disagree with Rick Warren over his theology today our hearts go out to him and his family in this time of sadness. Hopefully the good that can come out of this tragic incident is that pastors, like Rick Warren has done, can start to realize that depression is an illness, not demonic oppression, selfish self-focus or ingratitude towards God or wrong attitude.
Anyone out there thinking about ending your life please don't do it! You can find help internationally at International Suicide Prevention
QUOTING QUIVERFULL is a regular feature of NLQ – we present the actual words of noted Quiverfull leaders and ask our readers: What do you think? Agree? Disagree? This is the place to state your opinion. Please, let's keep it respectful – but at the same time, we encourage readers to examine the ideas of Quiverfull honestly and thoughtfully.
NLQ Recommended Reading …
'Breaking Their Will: Shedding Light on Religious Child Maltreatment' by Janet Heimlich
'Quivering Daughters' by Hillary McFarland
'Quiverfull: Inside the Christian Patriarchy Movement' by Kathryn Joyce