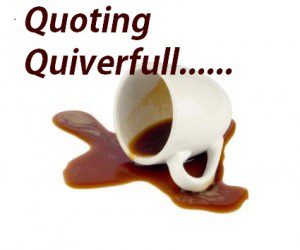 by Coach Dave Daubenmire of Pass The Salt Ministries

Do the adults realize that the word pharmacology is derived from the Greek word "pharmakeia" which is translated as "sorcery." Adam Lanza took "meds." Millions of mostly-little boys do. Is it possible that pharmacology alters the natural balance of the soul and spirit?

"Come on Coach," some of you are saying. "There is no proof of any of that religious stuff. We can't teach that to our children in schools."

Really? Can you give me proof that Freud's trinity of "id, ego, and super-ego" really exist? How about ADHD, Bi-Polar disease, and schizophrenia…can you show me proof of those conditions? How about grief, joy, and anger? Are those emotions something that can empirically be proven? There are many things that we cannot see, yet believe. Why is "mental illness" science, but demonic influence not? Why is faith in psycho-therapy "science" and faith in the Bible is not?
Check out the full article for examples of racism in patriarchy. He denigrates the Jewish people.
Comments open below
QUOTING QUIVERFULL is a regular feature of NLQ – we present the actual words of noted Quiverfull leaders and ask our readers: What do you think? Agree? Disagree? This is the place to state your opinion. Please, let's keep it respectful – but at the same time, we encourage readers to examine the ideas of Quiverfull honestly and thoughtfully.
NLQ Recommended Reading …
'Breaking Their Will: Shedding Light on Religious Child Maltreatment' by Janet Heimlich
'Quivering Daughters' by Hillary McFarland
'Quiverfull: Inside the Christian Patriarchy Movement' by Kathryn Joyce