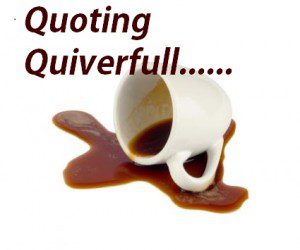 by Anna Sofia and Elizabeth Botkin of Visionary Daughters – Authoritative Parents, Adult Daughters & Power Struggles – May 14, 2007
Many stay-at-home girls believe that, as they become adults, their fathers' jurisdiction over their lives will lessen. They feel that, in order to mature into individuals able to think and act for themselves, they must be "liberated" from another's input into their lives. This is because we're drowning in a culture that doesn't understand what the Bible says about individualism vs. unity, autonomy vs. authority, or license vs. liberty.

Dear girls – don't be afraid of losing your "individual personhood" or the ability to think for yourself, and don't think that those are the signs of an adult. Any two-year-old girl has a mind of her own and most certainly thinks for herself. Every woman knows her own mind – it's part of being Eve's daughters. It's not a sign of maturity to struggle for autonomy – that's toddler stuff. The sign of our maturity and adulthood is when we willingly submit ourselves to God-given authority and therefore to God Himself. This is a struggle, and it requires strength, wisdom, responsibility and spiritual maturity.
Comments open below
QUOTING QUIVERFULL is a regular feature of NLQ – we present the actual words of noted Quiverfull leaders and ask our readers: What do you think? Agree? Disagree? This is the place to state your opinion. Please, let's keep it respectful – but at the same time, we encourage readers to examine the ideas of Quiverfull honestly and thoughtfully.
NLQ Recommended Reading …
'Breaking Their Will: Shedding Light on Religious Child Maltreatment' by Janet Heimlich
'Quivering Daughters' by Hillary McFarland
'Quiverfull: Inside the Christian Patriarchy Movement' by Kathryn Joyce