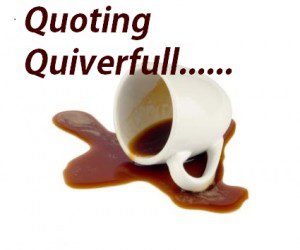 by Vaughn Ohlman of Persevero News
So the worldly social reformer is faced with trying to tell the women themselves not to act in demeaning ways. But let's face it, they aren't preaching to the choir. Like the issue of gun control it is the very people they want to reach that won't be listening. Seriously, you are going to try to reach a porn star with the idea that what they are doing is demeaning? These people strip naked for a living!

And while stripping naked may be shameful, the women know full well that only certain women get invited to strip naked, or to pose in swimwear. They are typically given the number '10′ and, at least  given the categories they are using to compare themselves with, they don't think a '10 is 'demeaning'. A 9.5, sure. A 5 or a 2… definitely. But the girl who makes the modeling 'cut' is not the one who goes home in tears… however much she should be.

OK, so the world is nuts. We knew that. The problem is the church isn't any better! Or not much. When the church isn't parroting one of the world's solutions, they are busy coming up with some super spiritual solutions… read your Bible more, pray, take cold showers.

And what they aren't doing, indeed what they seem to be actively opposing, is following the actual, Scriptural, solution… indeed command… on this issue.

Because Scripture has not left us void in this area. Scripture has specifically told us what to do to combat the problem of pornography. Specifically, not buried in the midst of a vague passage on holiness. Pornography, as part of sexual sin, that is. "Because of 'porninea' (sexual sin)," the Scriptures say, "Let every man have his own wife, and every woman her own husband." Seriously. That's what it says. Oh, and it goes on to say that the wife must not deprive the husband, nor the husband the wife, of their sexual 'due'… their body in bed. That to do so is fraud, and will tempt the spouse with… sexual sin.

But the church has other ideas. The modern American church, far from seeing sexual temptation as an indication that the young man is commanded to marry, sees it as an impediment to marry. Scripture says, "Because of porninea let every man have his own wife," and the church says, "Except in case of a young man struggling with porninea, some men should marry."

The church historical literally said that the young man struggling with fornication must marry, the church American says he may not. "Not to my daughter!" Where the church historical insisted on an immediate marriage for the person struggling with lust; the church American treats anyone (that would admit it) as a pariah, an outcast.
Comments open below
QUOTING QUIVERFULL is a regular feature of NLQ – we present the actual words of noted Quiverfull leaders and ask our readers: What do you think? Agree? Disagree? This is the place to state your opinion. Please, let's keep it respectful – but at the same time, we encourage readers to examine the ideas of Quiverfull honestly and thoughtfully.
NLQ Recommended Reading …
'Breaking Their Will: Shedding Light on Religious Child Maltreatment' by Janet Heimlich
'Quivering Daughters' by Hillary McFarland
'Quiverfull: Inside the Christian Patriarchy Movement' by Kathryn Joyce