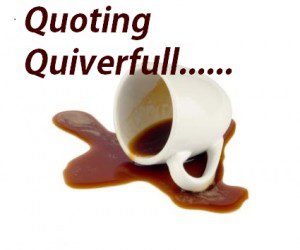 by Doug Wilson from the Real Clear Religion site.
It all began innocently enough. From the beginning, evangelicals did not want to display the fractiousness of the fundamentalists, but they wanted to do this without giving up their faith in all the same foundational doctrines. They were fundamentalists with a happy face. They were fundamentalists with an emphasis on catholicity — and who could be against catholicity? Only bigots, right? But this is where the fatal mistake was made — catholicity is a positive virtue, and coming up with a negatively-stated counterfeit was for the devil the work of a moment. This knock-off catholicity is a lowest-common denominator approach to truth. What is the bare minimum of what we can believe and still be in the evangelical club? Not surprisingly, the size of the truth that is held in common has been dwindling over the decades. But we were told to increase and multiply, not to do fractions.

We used to be fundamentalists with a cheerful disposition. Now we are fundamentalists without a fundament.

Just look at what is now up for grabs among those who still (for some reason) identify as evangelicals — biblical inerrancy, the doctrine of the final judgment, same-sex marriage…not to mention the raging controversy in some quarters about the possible ordination of Bella Abzug's nightgown. We are even falling short of the comparatively low bar set by Kipling — we don't even believe in the gods of the copybook headings anymore.

So here is another illustration of what deracinated evangelicalism looks like. If any evangelical church starts to describe itself as a "faith community," it is more likely to be a "shared unbelief community," quietly assembling for their outward bound pilgrimage to nowhere.
Comments open below
QUOTING QUIVERFULL is a regular feature of NLQ – we present the actual words of noted Quiverfull leaders and ask our readers: What do you think? Agree? Disagree? This is the place to state your opinion. Please, let's keep it respectful – but at the same time, we encourage readers to examine the ideas of Quiverfull honestly and thoughtfully.
NLQ Recommended Reading …
'Breaking Their Will: Shedding Light on Religious Child Maltreatment' by Janet Heimlich
'Quivering Daughters' by Hillary McFarland
'Quiverfull: Inside the Christian Patriarchy Movement' by Kathryn Joyce