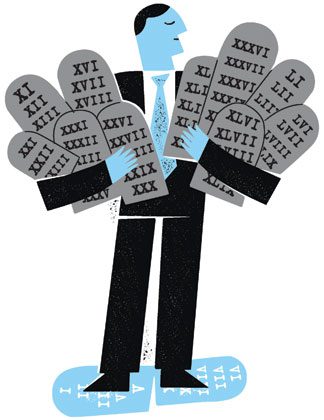 by Bruce Gerencser cross posted from his blog The Way Forward
Setting the Story
My parents were saved (put their faith in Jesus) at the Scott Memorial Baptist Church, San Diego, California (now Shadow Mountain Community Church) in the early 1960's. The pastor of the church was Tim LaHaye.
Prior to my parent's salvation experience, our family attended the Lutheran and Episcopalian Church in  Bryan, Ohio. I was baptized as an infant in the Episcopalian Church.
My parents were actively involved in right-wing politics in the 1960's. My parents were members of the John Birch Society. My mother worked in the Barry Goldwater presidential campaign.
My parent's right-wing political ideology fit well with the right-wing religious ideology they were immersed in at Scott Memorial Baptist Church.
We moved from California in 1965, returning to Bryan, Ohio, where our extended family was located. We began attending Fundamentalist Baptist Churches like Eastland Baptist Church and First Baptist Church.
In the late 1960's, we moved from Bryan, and over the course of the next four or five years we moved several times. While the houses and schools were different, my parents always sought out a Fundamentalist Baptist Church for our family to attend.
In 1970, our family moved to Findlay, Ohio. For a short time our family attended Calvary Baptist Church. (My father called this the rich Baptists church.) Since we were definitely NOT rich Baptists, we left Calvary and began attending Trinity Baptist Church.
Our family attended Trinity Baptist Church for several years until my parents were divorced in 1972. After their divorce, my parents quit attending Church. Both of my parents remarried shortly after their divorce. My father married a 19 year old girl and my mother married her recently paroled first cousin.
I, however, continued to attend Trinity Baptist Church.  My father moved us to Tucson, Arizona in 1973. I returned to Findlay, Ohio in the fall of 1973, and moved in with a family in the Church. I moved back home to Bryan, Ohio in 1974.
I dropped out of High School after my 11th grade year. I moved back to Sierra Vista,Arizona and lived with my father for awhile. I then moved again, back to Bryan, Ohio, and lived with my mother and her third husband. (her second husband killed himself)
No matter where I moved, I found a local Fundamentalist Baptist Church to attend. (Sierra Vista Baptist Church, Tucson Baptist Temple, First Baptist Church)
In the fall of 1976, I moved to Pontiac, Michigan to attend Midwestern Baptist College. At the age of 14, I  had made a public profession of faith in Christ and was baptized. Later that same year I publicly confessed I believed God was calling me into the ministry. Now, at age 19, I was acting on God's calling.
Midwestern was a fighting-fundamentalist, Sword of the Lord, King James Only, Independent Baptist College.  The college chancellor was Tom Malone. Malone was a graduate of Bob Jones College (now University). He was also pastor of Emmanuel Baptist Church in Pontiac, the Church that the students of the college were required to attend. Emmanuel was considered one of 100 largest Churches in America during the 1970's.
The theology and methodology that I would use in the ministry over the next 25 years was cultivated at Midwestern.
In 1978, I married my college sweetheart. 8 months later, unemployed and pregnant with our first child, we left Midwestern and returned to Bryan, Ohio.
In upcoming posts I want to write a bit about my years as a pastor. Before I do that I need to back track a bit and write more extensively about the stops along the road of life that had a profound impact on my life.
My years at Trinity Baptist Church, Findlay Ohio (1970-74)
My years at Midwestern Baptist College, Pontiac Michigan (1976-79)
Comments open below
Read everything by Bruce Gerencser!
Spiritual Abuse Survivor Blogs Network member, Bruce Gerencser blogs at The Way Forward.
Bruce Gerencser spent 25 years pastoring Independent Fundamental Baptist, Southern Baptist, and Christian Union churches in Ohio, Michigan, and Texas. Bruce attended Midwestern Baptist College in Pontiac, Michigan. He is a writer and operates The Way Forward blog. Bruce lives in NW Ohio with his wife of 35 years. They have 6 children, and nine grandchildren.
NLQ Recommended Reading …
'Breaking Their Will: Shedding Light on Religious Child Maltreatment' by Janet Heimlich
'Quivering Daughters' by Hillary McFarland
'Quiverfull: Inside the Christian Patriarchy Movement' by Kathryn Joyce