In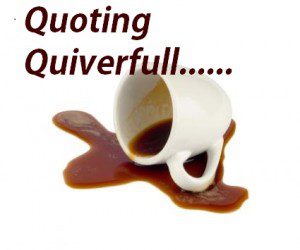 stead of listening just one pastor or leader talking about his ideas on Biblical Fatherhood we'll be listing a pile of quotes by many different people in fundamentalism.
Brian Cranford – Bible Brian talks about his son Ryan –
Nolan started going preaching with me very early in his life and god has give him a special gift of preaching and telling others about King Jesus! He has his own preaching shirts and preaching banners for his size and jackets when the winter comes! And yes we preach all summer and then all Winter in the Hot sun and in the Freezing cold and in the pouring down Rain! I never have figured out why people think the only days to preach are nice days outside Because people are going to hell everyday no-matter
what the weathers like!

I would like to take a second to thank my Wife Sara because she plays a Huge part in my life and ministry! I know how hard it is to go witnessing and preaching, trust me I know! I have 5 kids all under the age 7 and we still preach every week and pass out tracts and I Work a full-time job as I run a landscaping business and while I am doing that my wife home schools all the children at home and takes care of all in the home! So I know what its like to try and find time to go and tell others of Jesus! But I will say this… If you love him, you will obey him!
John Piper from Desiring God on the purposes of marriage and how it relates to parenthood
The ultimate meaning of marriage—the ultimate purpose of marriage—is to dramatize on the earth the covenant-keeping love between Christ and his church. What we saw last time was that this flesh-and-blood drama of the love between Christ and the church is the God-designed setting for making children—and for making them disciples of Jesus. These are two purposes for marriage. And the ultimate one creates the God-ordained setting for the other one. Ultimately, marriage is a flesh-and-blood drama of how Christ (dramatized by the husband) loves his church, and how the church (dramatized by the wife) is devoted to Christ. And this flesh-and-blood drama creates the setting—the physical, emotional, moral, spiritual nest—for the other purpose of marriage, namely, bringing children into the world and bringing them to Jesus.
Colin Campbell from Meat For Men
Men, this country is desperate for real men. Worldly institutions cannot produce this caliber of character in our children, neither can fathers who do not set a true godly example to their families. Sticking fast arrows are produced by parents who take their parenting seriously. It takes godly parents to raise godly sons and daughters.

Our nation needs fathers and mothers will lovingly teach their children importance of prayer and listening to God's Word. They encourage them to be filled with the Spirit of God. This, of course, must be taught by example. Sticking fast to the course and finishing the task must also be taught by example.
Doug Wilson of Blog and Mablog
So then, fathers, you have a Father who has told you to imitate Him (Eph. 5:1). On the way home from church today, you all may be driving along in silence. Suddenly a voice comes from the back seat, "Dad, don't apply the sermon in any ways that make us all feel awkward." And you know what you should say? "I'm gonna." If you have drifted away from this biblical pattern, there is no way to recover your footing without some kind of ice-breaking weirdness. So go for it.
Michael Pearl of No Greater Joy in"In Defense of Biblical Chastisement"
When a child is bound in self-blame and low self-esteem, parents are not helpless. God has given them the gift of the rod. The rod can bring repentance, but it goes much deeper than that. The rod in the hands of a righteous authority will supply the child's soul with that moment of judgment that he feels he so deserves. Properly applied, with instruction, it will absolve the child of guilt, cleanse his soul, and give him a fresh start through a confidence that all indebtedness is paid.
Comments Open Below
QUOTING QUIVERFULL is a regular feature of NLQ – we present the actual words of noted Quiverfull leaders and ask our readers: What do you think? Agree? Disagree? This is the place to state your opinion. Please, let's keep it respectful – but at the same time, we encourage readers to examine the ideas of Quiverfull honestly and thoughtfully.
NLQ Recommended Reading …
'Breaking Their Will: Shedding Light on Religious Child Maltreatment' by Janet Heimlich
'Quivering Daughters' by Hillary McFarland
'Quiverfull: Inside the Christian Patriarchy Movement' by Kathryn Joyce