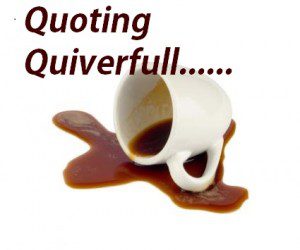 by Jane Grey of Ladies Against Feminism and her blog Jane Grey
So we are to have high God-esteem, and with that comes high esteem for God's creation, including ourselves. This is not an arrogant, conceited esteem of ourselves, but rather it is an objective view from a position outside of ourselves, in a sense looking across the room at ourselves and saying, "God has given that person (me) much to be thankful for." This is the only kind of high self esteem that is honoring to God.

Now, there is a type of low self esteem that is also beautiful and precious to the heart of God, and that is humble repentance. It is the self esteem that confesses to God and to others that it has failed at keeping God's righteous and holy laws, and that there is "only evil in my heart continually." It is the self esteem that esteems others more highly than itself. It is the self esteem that lives to be trampled down and crushed if it will only build God's kingdom. The meek are blessed, Jesus says, for they shall inherit the earth. This is the opposite of what many influences will tell you, such as "Believe in yourself," "Follow your heart," "Fight for what you want," "Just do it," "Be proud of yourself." However, it is the meek who will inherit the earth. Who made Rome fall? Who founded America? Who freed a downtrodden people from a slave state? Who killed a giant with only a stone?

The meek.
Comments open below
QUOTING QUIVERFULL is a regular feature of NLQ – we present the actual words of noted Quiverfull leaders and ask our readers: What do you think? Agree? Disagree? This is the place to state your opinion. Please, let's keep it respectful – but at the same time, we encourage readers to examine the ideas of Quiverfull honestly and thoughtfully.
NLQ Recommended Reading …
'Breaking Their Will: Shedding Light on Religious Child Maltreatment' by Janet Heimlich
'Quivering Daughters' by Hillary McFarland
'Quiverfull: Inside the Christian Patriarchy Movement' by Kathryn Joyce