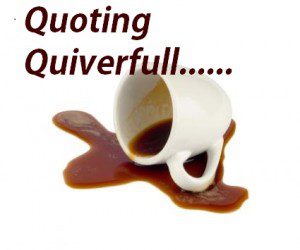 by Vaughn Ohlman from Persevero News – Immoral Submission
Oh, but what of the original case? What say I to the poor fourteen year old now with a threat of a year in prison over a shirt which he refused to take off? I say this: that the government has no jurisdiction in education, and is a tyrant and usurper. When he was a child it was his father, and his father alone, who should have born the burden of his education. He is not a child of Caesar and should not have been sent to Caesar's house for 'education'. But now as a man grown the fault was his own for even going to such a place.

But I also say the young man, for so I name him, should not have bothered with the trifle of a symbol on his clothing. How is it that you can voluntarily enter into someones house, and then protest over the rules of dress that the master of the house sets? Should they ask him to go naked, well that is their house, those are their rules.

But he should not have entered the house, for it is a den of blasphemy. As a man grown he should have refused to enter the very door of such a house. As a man grown, for so I believe the Scriptures name him, he is responsible for obeying God's law. And God's law calls for him to learn from his father and mother, to get a job and support a wife, not to worship in the house of Caesar.
Comments open below
QUOTING QUIVERFULL is a regular feature of NLQ – we present the actual words of noted Quiverfull leaders and ask our readers: What do you think? Agree? Disagree? This is the place to state your opinion. Please, let's keep it respectful – but at the same time, we encourage readers to examine the ideas of Quiverfull honestly and thoughtfully.
NLQ Recommended Reading …
'Breaking Their Will: Shedding Light on Religious Child Maltreatment' by Janet Heimlich
'Quivering Daughters' by Hillary McFarland
'Quiverfull: Inside the Christian Patriarchy Movement' by Kathryn Joyce