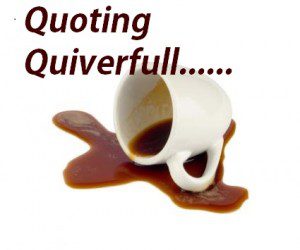 by Colin Campbell in Meat For Men
It is foolish of the church to adopt the world's mindset and limit the arrows in their quivers to one or two per family. This mindset has no military (natural or spiritual) understanding. If God, in His sovereignty, holds back children, we must prayerfully hold on. However, woe unto us if we purposefully limit the arrows God wants to give us for we will stand ashamed in the day of battle.

How can we possibly win over evil, even in the ballot box at election time, if the Christian conservatives have not the wisdom and foresight to fill their quivers with arrows? We stood ashamed in the last election and quite likely will continue to do so, unless we repent and start filling the quivers with sharp arrows.

The ballot box is not the only place where we need sharp arrows. We need them in Washington, and in every city every day of the week, in order to gain victory over all evil and wickedness. Evil will continue to triumph if we Christian parents do not get the revelation of the importance of raising children to be sharp arrows.
Comments open below
NLQ Recommended Reading …
'Breaking Their Will: Shedding Light on Religious Child Maltreatment' by Janet Heimlich
'Quivering Daughters' by Hillary McFarland
'Quiverfull: Inside the Christian Patriarchy Movement' by Kathryn Joyce
QUOTING QUIVERFULL is a regular feature of NLQ – we present the actual words of noted Quiverfull leaders and ask our readers: What do you think? Agree? Disagree? This is the place to state your opinion. Please, let's keep it respectful – but at the same time, we encourage readers to examine the ideas of Quiverfull honestly and thoughtfully.